PSD to WordPress
Powerful Admin panel
Pixel Perfection
Security and Performance audit
Responsive and Retina ready
Cost-Effective and Flexible
Fully Functional Theme
Widget Ready Sidebar
Advanced Theme Control Panel
Support
What is PSD to WordPress?
PSD to WordPress is a service that converts Photoshop files (known as PSDs) into a WordPress theme. This includes slicing and optimizing images, coding HTML & CSS based on the design, and then integrating the code into a WordPress theme.
How to convert PSD to WordPress?
The process of converting a PSD file to WordPress involves slicing the PSD file into HTML/CSS and then integrating it into WordPress. This can be done manually or with the help of a PSD to WP conversion service or plugin. The steps involved include setting up a local development environment, creating a WordPress theme, and integrating the HTML/CSS into the theme. It is recommended to have some HTML, CSS, and PHP knowledge before attempting this process.
Make the website advanced and interactive with PSD to WordPress conversion service
The demand for PSD to WordPress development services has increased manifold, as this CMS has won the hearts of users and web developers worldwide. Whether it is a blogging site or an e-commerce site, it is possible to easily personalize the template system of WordPress. At Pixel Perfect HTML, we have a team of expert and experienced WordPress specialists capable of offering a wide range of solutions according to clients' requirements.
Uploading PSD to WordPress: What you need to know
Yes, it is possible to upload a PSD design into WordPress. The process involves converting the PSD files into HTML/CSS code and then using a WordPress theme to integrate the newly-converted code. This can be a complex process that requires the help of experienced web developers, but with the right approach and resources, it can be done.
Why select Pixel Perfect HTML for PSD to WordPress conversion?
Hand Written & W3C Valid Code

When converting the PSD files to WordPress websites, our web developers adhere to the latest guidelines to develop the W3C validated codes. Our experienced coders use hand-written codes that enhance a website's visibility. Our coded WordPress themes have an efficient yet easily usable admin interface.

Retina Ready & Responsive Websites

Responsive websites enhance the user experience are search-engine friendly. We follow the latest guidelines during the PSD to WordPress conversion and develop the device-agnostic websites. With the application of the retina-ready concept, we make sure that websites can offer optimum user-experience on all displays.

SEO and Load Speed Optimization

At Pixel Perfect HTML, we use clean, simple and search-engine friendly codes. Our coders follow the latest SEO practices and web-standards when developing these codes. With these efforts, we make sure that your website ranks highest at all search-engine results and have an optimized loading speed.

Fast Turnaround Time

We maintain a practical guideline depending upon the unique requirements of each project. The primary aim of our professionals is to complete every project within the specified timeframe without compromising the quality of work. We guarantee 100% money-back with substandard service.

Dedicated Project Manger

We appoint a dedicated manager for each project who can focus on the personalized requirements of every customer. Our efficient and experienced managers keep a close eye on each project to properly implement the timeframe and to resolve the issues that may arise during any project.

Maximum Support

We offer the website maintenance and support services to all our clients to optimize the websites' search-engine ranking and to resolve our clients' issues. Our technical support team remains available 24x7. You may even contact the project-manager to get updates regarding your project.
FEATURED PROJECT
Solar Alliance
Solar Alliance is an energy solutions provider focused on residential, commercial and industrial solar installations. They have developed renewable energy projects that provide enough electricity to power more than 150,000 homes.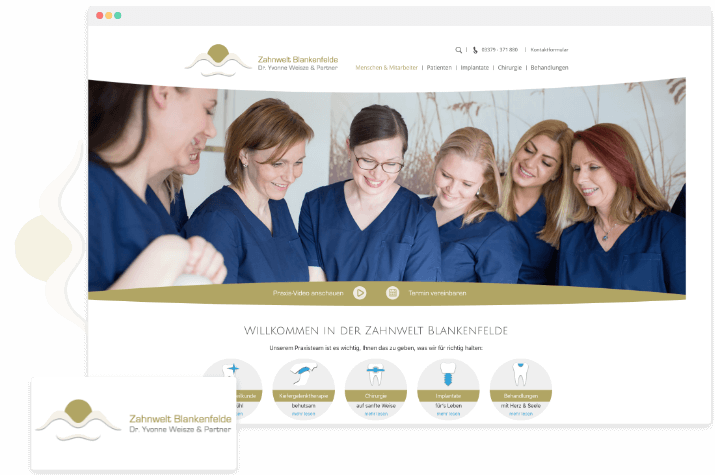 FEATURED PROJECT
Zahnwelt Blankenfelde
Tooth World Blankenfelde is one prominent place to get best dental treatment in Blankenfelde. They have the most friendly team that gives the best advices and always open to jokes.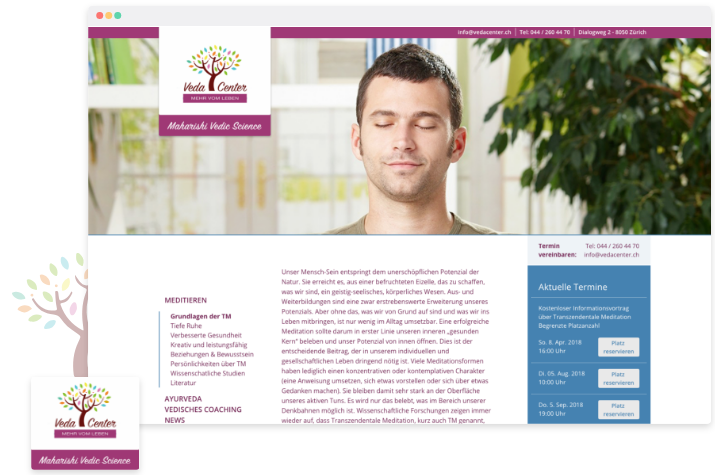 FEATURED PROJECT
Veda Center
Veda center is the docking station for spontaneous well-being, ascending success and sustainable happiness having over 30 years of experience. They believe in giving you the opportunity to awaken new dimensions of health and humanity through a new approach to the human phenomenon.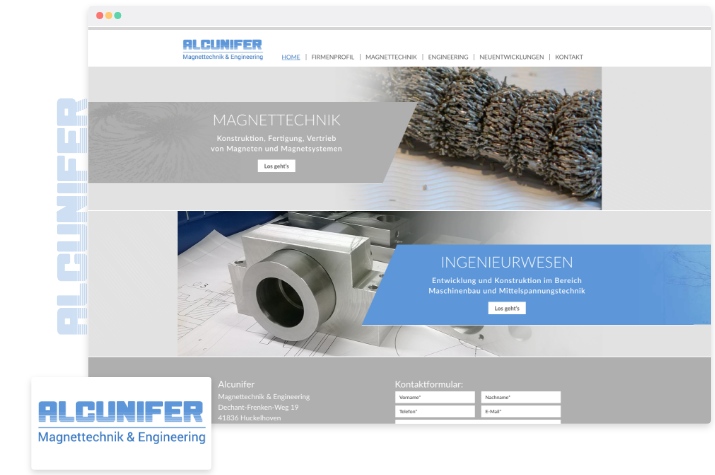 FEATURED PROJECT
Alcunifer
Alcunifer is a Magnetic engineering agency. The company Alcunifer has been active since 2000 in the field of magnet technology and engineering. They work independently as a service provider for national and international companies.
FEATURED PROJECT
Arizona Fresh
Arizona Fresh Vending is a family- owned business serving over 80 customers and has over 175 machines installed throughout the Phoenix area. Arizona Fresh Vending has strategic alliances.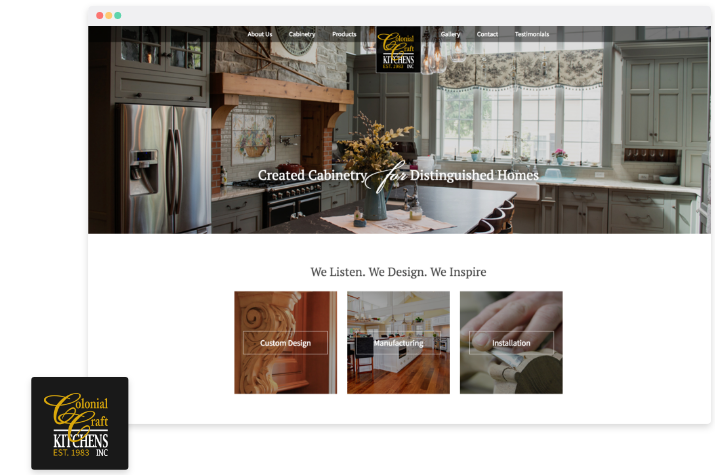 FEATURED PROJECT
Colonial Crafts
Colonial Craft Kitchens is grateful for their abilities and talents and recognize them as Gifts from the Lord. The cabinetry that is designed and manufactured by Colonial Craft is an all wood, fully custom, product.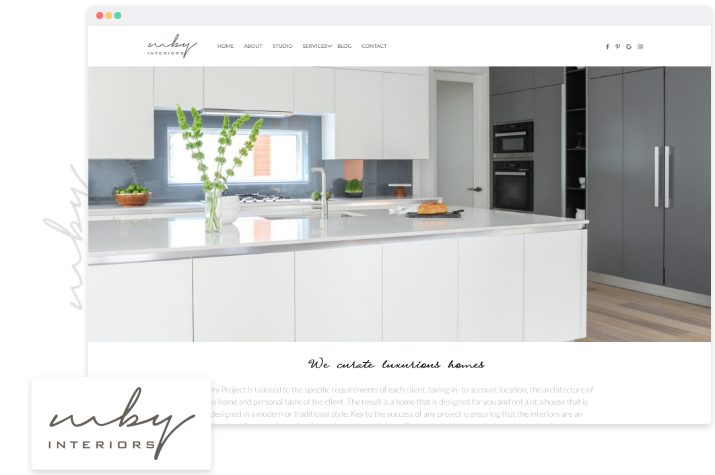 FEATURED PROJECT
MBY Interiors
MBY Interiors has worked on a wide variety of architecture projects, each unique in size, scope & style since 2013. Their aesthetic is clean and modern, focusing on the power of architecture, simplicity & texture. Their design method is one that elevates your own style.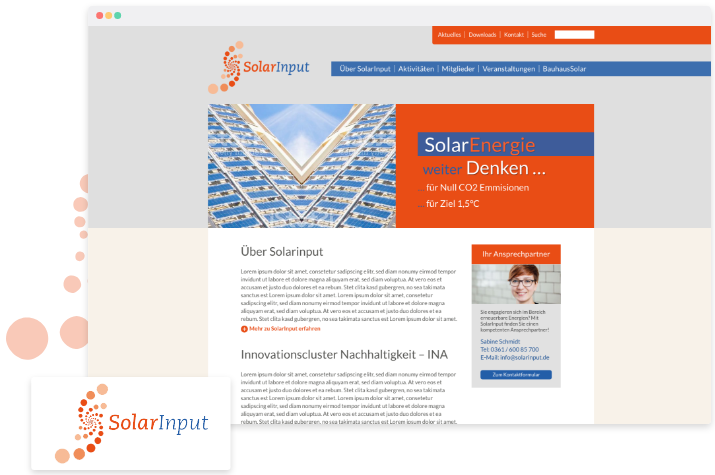 FEATURED PROJECT
Solar Input
Solar Input is a strategic alliance in photovoltaics and sustainability for companies, research institutions, universities and colleges. It acts under the central goal of CO 2 reduction to strengthen the network partners in their innovation and economic power.
PSD to WordPress Packages
Select a PSD to WordPress package from our well-structured & cost-effective packages as per your requirements
Basic Package
Premium Package
Package price

$

350

$

438

Features
Custom Theme Development
Theme Installation
Fully Functional Theme
Good Communication
Bootstrap Framework
SEO Semantic Coding
Testing On More Than 30+ Devices And Desktop
Page Height < 1500
All Basic Features plus
Security & Performance Audit
Optimized For Load Speed
WP Advanced Theme Control
WordPress Customization
Guntherberg development
Client Server setup
Mega Menu using wordpress plugin/Custom
Followed phpcs wordpress coding standards
Multi-Lingual Support
Fast loading Website
Newsletter/Mail Chimp Integration with WordPress(Notify Subscibe Plugin and link)
Custom Email Template contact form 7
Page Height 1500 - 2500px
30 Days Free Support
PSD to WordPress Conversion Steps
Sending PSD Designs

Planning a Project

Convert to HTML
Integration of WordPress modules

Extensive final testing

Delivery of Project
Get a Quick Quote
Contact us with detailed information about the project and get a quote NOW!!!!