Adobe XD to HTML
Cross Browser Compatible
SEO Optimized
Mobile Friendly Websites
Great Support for Graphical Display
W3C Valid Hand Coded Websites
Easy to Integrate with Any CMS
SASS/LESS/PostCSS
Video and Audio
Support
Adobe XD vs Sketch: Which is better for web design?
Adobe XD is a popular choice for web designers because it allows for easy prototyping and wireframing. It also integrates well with other Adobe products, making it a seamless part of the design process. However, some designers prefer Sketch for its more advanced vector editing capabilities. Ultimately, the choice between the two will depend on your personal preferences and the specific needs of your project.
How to convert Adobe XD to HTML
There are several ways to convert an Adobe XD file to HTML, including using plugins or exporting the design as an SVG file and then converting it to HTML using coding languages like CSS and HTML. It's important to note that the process can be complex and may require some coding knowledge.
Several tools and plugins are available that can help you with the conversion process. Some popular options include Avocode, Zeplin, and Webflow. However, it's important to note that the conversion process may not be perfect and may require some manual adjustments.
Convert Adobe XD design files into HTML with Pixel Perfect HTML
The vector-based tool Adobe-XD benefits both web designers and web developers. With multiple pages in a single file, web designers can maintain consistency in design, color, and symbol. Web developers can use this feature for quick inspection and to quickly take notes.
Contact now to increase the visibility of Adobe XD web pages. At Pixel Perfect HTML, we can deliver a search engine friendly and multi-browser compatible HTML website according to your personalized requirements.
Why partner with Pixel Perfect HTML to convert Adobe XD to HTML?
Pixel Perfect Code

At Pixel Perfect HTML, we do not use software solutions to code the pixels. Our coders develop clean and pixel-perfect codes. We do not develop messy codes and you receive SEO-friendly websites. After considering every detail down to every pixel, we deliver the perfect outcome for you.

High-end Functionality

With a team of expert coders, we can maximize the functionalities of any website through Adobe-XD to HTML conversion. We make sure that a website is easily accessible and navigable via all types of gadgets. The offline cache of HTML also improves a website's performance.

CMS Ready Markup

We use CMS-ready markup language during the conversion of Adobe-XD files to HTML web pages. With this approach, we make sure that our clients have exceptional control over the websites' design. The CMS-compliant markup language allows us to meet the specifications of our clients with regards to their websites.

Cross-browser Compatibility

With Adobe XD to HTML conversion, our experienced coders and web developers make sure that the web-applications and web pages of our clients are supported on all web-browsers. With our assistance, your web-application or website remains available to your target audience at all times irrespective of the web-browsers' type.

24/7 Technical Support

We deliver well-structured W3C-validated code to prevent issues with malware or other cyber attacks. However, our efficient technical support team is present 24/7 to help you in resolving any type of problem. We also appoint dedicated project managers to resolve your issues and to keep you updated.

NDA Agreement

We are vigilant about our clients' requirements as well as security. We abide by the rules of NDA Agreement to prevent the loss or mishandling of clients' confidential, sensitive and proprietary data. At Pixel Perfect HTML, all web developers and designers abide by the guidelines of NDA agreement.
FEATURED PROJECT
Helen Keller Hospital
Helen Keller Hospital has taken amazing growth since 1921. They have fulfilled obligation through continued growth, expansion of services and facilities. With a medical staff of more than 150 physicians and 1,000 employees, it is one of the largest employers in the county.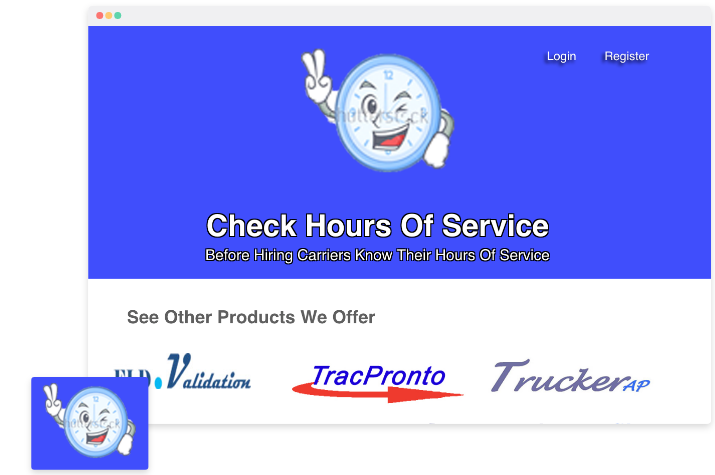 FEATURED PROJECT
Post Hours Of Service
TracPronto is the Largest National Online Transportation Network amongst Carriers, Direct Shippers, Brokers and Logistic Companies. Check hours of service system let direct shippers find you faster.
FEATURED PROJECT
Ryan Mission Possible
Approximately 1% of Americans are diagnosed with Arteriovenous Malformations (AVMs). AVM Research Foundation is committed to raising funds for AVM awareness, earlier detection, and finding a safer treatment for those affected by this rare diagnosis.
FEATURED PROJECT
Schnappers Hots
Schnapper's has been open for over 20 years, established in 1998. Schnapper's is the kind of friendly and fun place that people enjoy visiting, while experiencing the absolute best quality hotdogs, burgers, fries, onion rings, fish & chips, milkshakes, and hand dipped ice cream.
Adobe XD to HTML Packages
Select a convenient Adobe XD to HTML5 package from a collection of affordable packages that guarantee quality performance
Basic Package
Premium Package
Package price

$

180

$

216

Features
Custom Fonts, Google Fonts And Typekit
Bootstrap Framework Integration
Rollovers, Mouse Hover Effect
Responsive Html (Desktop. Tablet And Mobile)
Compatible With All Modern Browsers
SEO Semantic Coding
Commented Code
Favicon
Sticky Header
Single Level Menu And Multi Level Menu
Popup box
Page Height <1500
All Basic Features plus
Mega Menu
Masonry
Page Speed Optimization
Advanced CSS3 Animation
Retina Ready
Parallax Animation
Custom Scroll
W3C validator and CSS
Sass Development
jQuery UI
Google Maps
Banner Video
Material,Foundation
JS sorting and pagination, JS filtering and search
Page Height 1500 - 2500px
30 Days Free Support
Adobe XD to HTML Conversion Steps
Submission of Order

Acceptance of Project

Coding & Slicing of Project
Quality Evaluation

Fine Tuning

Project Delivery
Get a Quick Quote
Contact us with detailed information about the project and get a quote NOW!!!!