10 Best Adobe XD Plugins to Create Stunning Web Design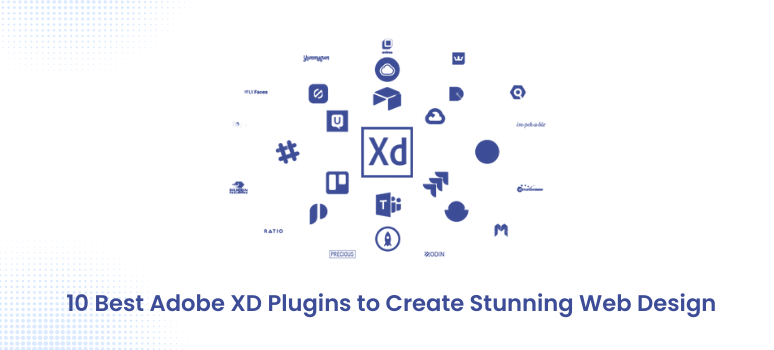 Adobe XD is the favorite tool of UI/UX designers for decades as it provides flexibility to the users for designing websites, mobile apps, prototypes, etc., under a single platform. Adobe XD plugins are one of the core benefits designers look for when dealing with graphic software as they reduce their efforts to a great extent. Developers of Adobe XD have continued to research how design is evolving and how such changes impact a designer's workflow. They are constantly developing new Adobe XD plugins to fulfill the demands and requirements of designers for optimum effectiveness and efficiency. Here is the list of best adobe xd plugins in that you should go within 2022 for time and effort optimization.
What is Adobe XD? Why Choose Adobe XD?
Wireframes are produced using Adobe Xd and then delivered to you, our client. "Made enable creators but also writing team that conceives, design, prototype, showcase, and exchange experiences for the website, mobile, and more," according to Adobe, is how they explain XD. Here are some of the advantages that Adobe XD provides over other designing platforms:
It promotes consistency and keeps everything cohesive.
Even while XD doesn't complete the task for all of us; it does so more simply and effectively. We can create and use a component library within the software, which we employ to implement known patterns, standard UI components, and interaction specifics across the entire website or app.
It eliminates any uncertainty on how the website or application should function.
One of the most compelling aspects of XD is its prototyping capability. Using this capability, we may design dynamic menus and dropdowns, simulate a user's navigation through the site and click from one page to another.
It stores everything in one location.
You can utilize a direct link that launches the prototype in your browser when using XD for a project. Additionally, XD features an integrated commenting function that you may use to give feedback or ask questions within the project rapidly.
It's always getting better.
Adobe keeps expanding XD's capability and adding new features with each iteration. It indicates that as we adapt our use of the application, it improves the clients' experiences as a whole. Designers have thoroughly loved using Adobe XD since it has been developed.
It assists in obtaining key stakeholders' early support.
Adobe XD is not just for wireframes. It can be utilized to produce designs using the same interactive prototyping method. It makes it simple to generate necessary page mock-ups identical to the actual thing without writing any code. Adobe XD is not just for wireframes. It can be utilized to produce designs using the same interactive prototyping method. It makes it simple to generate necessary page mock-ups identical to the actual thing without writing any code.
Get started with Adobe XD.
Here are the steps that you need to follow to get started with Adobe XD:
Create your first online and mobile experiences using your Adobe XD UI kits.
Learn the fundamentals of Adobe XD, including how to create splash screens, input pictures, and use Repeat Grid.
Design interactive prototypes of your designs. Wire artboards together at this stage, alternate between design, and prototype modes, and give a glimpse of your user experience.
Get feedback on your prototype by sharing it. Share design specifications with developers and test your idea on a mobile device.
The Best Adobe XD plugins 2022
Photosplash 2
Undraw
UI Faces
Rename It
Google Sheets
Trello
Stark
Color Ranger Pro 2
Mocplus iDoc
Icon Drop
Once you've mastered the fundamentals, it's time to think about the best Adobe XD plugin options and begin selecting the top ones:
Photosplash 2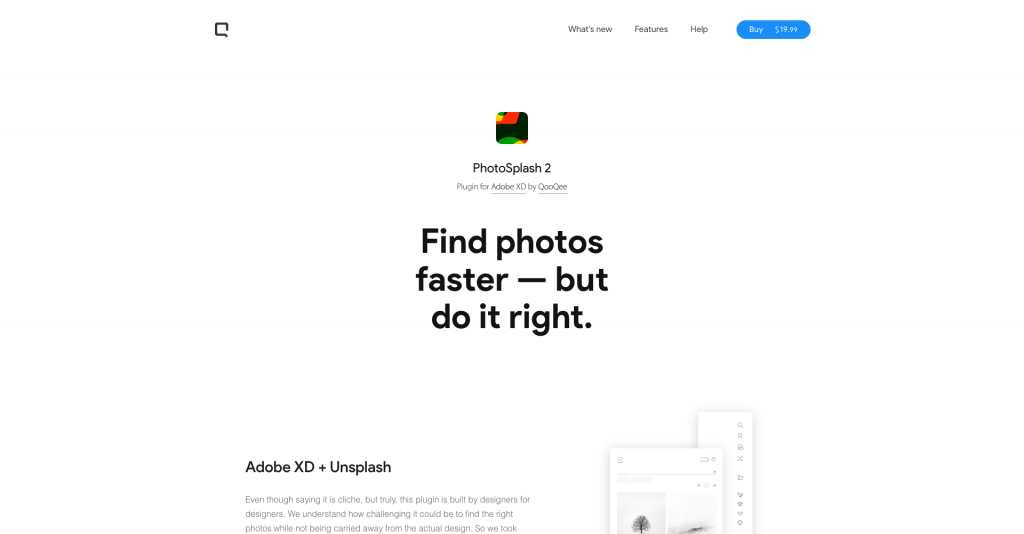 The developer brags that designers created this plugin for designers and that it is priced at $19.99 and labeled as "Adobe XD + Unsplash." You can immediately import photographs into your designs with a free UnSplash account, and the simple navigation and search features are a delight.
Undraw
It is available for free from Adobe XD. You can use the fully customizable, continuously updated library—SVG illustrations on UnDraw for free and without attribution, even in commercial projects. Find the illustrations you wish to utilize by browsing or searching, changing the color to fit your palette or asset colors, and then downloading and using the image.
UI Faces
To make locating the appropriate face as quick and straightforward as possible, UI Faces compiles images uploaded by users of their avatar and identifies them with age, gender, mood, and hair color characteristics. Designers can freely fill any form with faces in a single click by choosing parameters based on those qualities.
Rename It
We've all spent longer organizing and renaming layers and artboards than we'd like to admit. Rename It saves you time compared to changing only a few levels by allowing you to rename all layers consecutively in ascending or descending order and alter the case of the layer name free of cost. It is undoubtedly one of the best adobe xd plugins you can go for in 2022.
Google Sheets
You can import an actual copy from a Google Sheets document into an Adobe XD document using the Google Sheets plugin free of cost. You can still update the copy in your document even if the material in the Google Sheets document changes for the best possible collaboration with the copywriting team.
Trello
Trello is a productivity tool that enables teams or individuals to plan, rank, and easily collaborate on projects. Designers can easily share artboards with the team while staying in Adobe XD by using the Trello plugin to transmit their XD assets to Trello. Trello is the best adobe xd plugin option looking to work collaboratively with other designers simultaneously.
Stark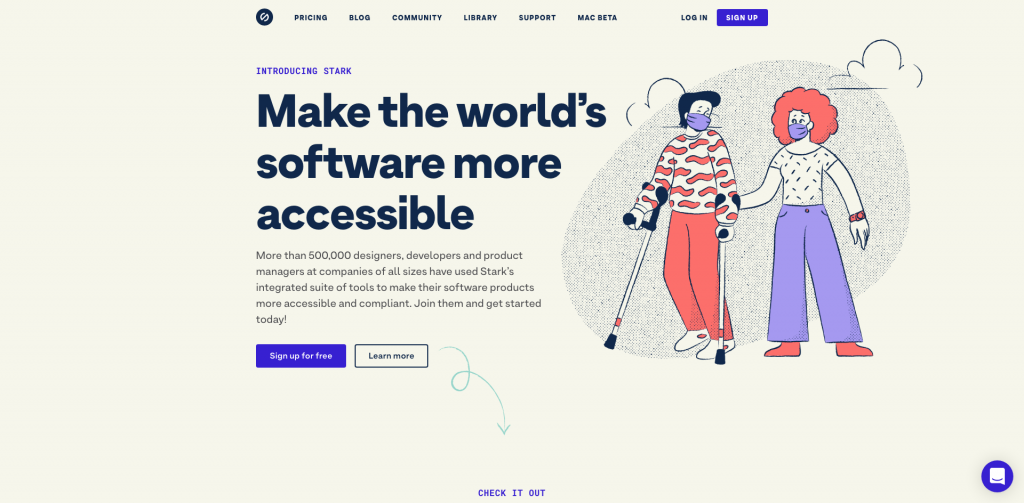 Stark has integrated Adobe XD with the ability to test contrast and simulate different types of color blindness. The need to launch a separate program to simulate and preview color blindness and to spend countless hours copying and pasting hex codes to assess the contrast and readability of type are things of the past.
Color Ranger Pro 2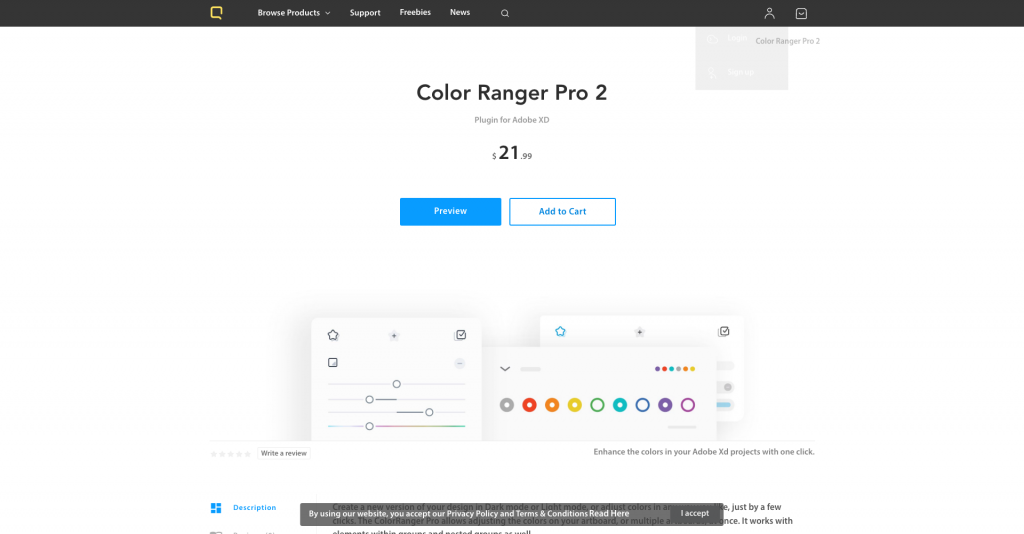 Designers can improve the colors used in a design with Color Ranger Pro 2, which replaced Color Ranger. The most significant difference in the new edition is the ability to create a new version of your layout in either bright or dark mode. However, you may still modify the brightness, saturation, hue, color depth, or opacity for particular pieces or entire artboards without editing each element in Photoshop, as you could in the past.
Mocplus iDoc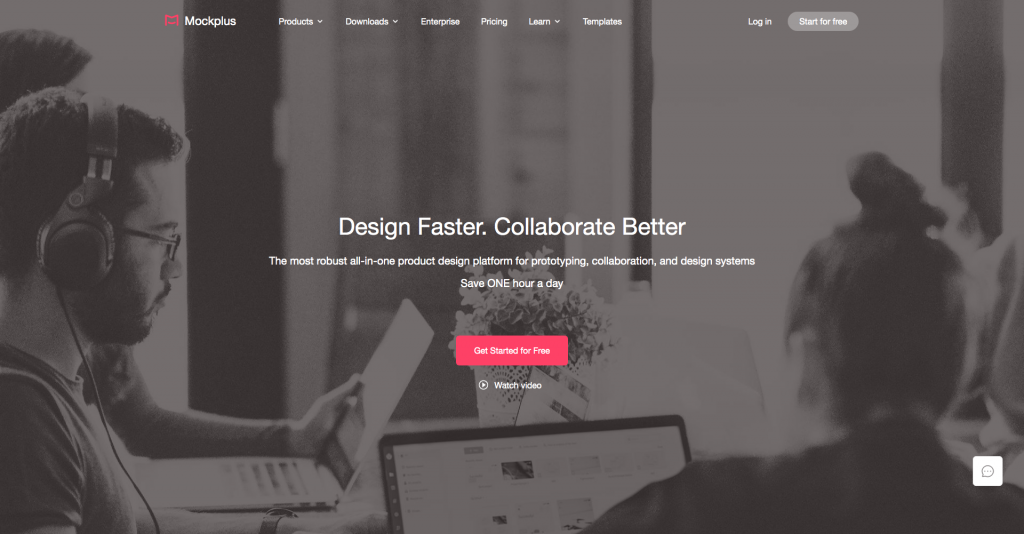 Using the plugin's components, interactions, and iconography, you can create working prototypes. Additionally, you will be able to create scalable design systems to promote uniformity throughout a project. To view your whole portfolio of projects, design activities, and workflow in a storyboard, you may directly import your design files from XD into Mockplus iDoc.
Icon Drop
With just one click, designers can access millions of creative resources through Icondrop, giving them access to stock pictures, graphics, and icons without ever leaving Adobe XD. It will become one of the go-to plugins for producing mockups on the fly because it has an easy-to-use search option and quick access to prior downloads.
Conclusion
Photo splash 2, Undraw, UI Faces, Rename It, Google Sheets, Trello, Stark, color Ranger Pro 2, Mockplus iDoc, and Icon Drop are some of the best Adobe XD Plugin options you can surely go for in 2022. Moreover, there are other Adobe XD plugins including Change Case and Angle are popular and can reduce your time and designing efforts to a great extent.

SUBSCRIBE TO OUR NEWSLETTER