10 Ultimate Website Maintenance Checklist You Need to Do This Year
Many business owners think that the only task they need to perform is to create a website that is user-friendly and provides all the required functionalities. But the main task starts after the website is created, i.e., website maintenance. It ensures that your business, online presence, and blog will continue to evolve and will succeed over time. Website maintenance also guarantees that your users will be able to use all your website functionalities. Sometimes website maintenance is looked upon as a very easy task. But if you don't have a full-proof plan, then you will surely face the complexities of maintenance.

Website maintenance goes through several steps, ranging from updating security software and plugins, adding fresh content, increasing new traffic, and retaining the old ones. By maintaining a proper checklist, it is possible to have a competitive e-commerce site.
Choosing a suitable website maintenance plan shall help in the smooth running of an e-commerce site. For this, plenty of service providers are available in the market and you have to ensure that you get in touch with the right one. Below is a rundown of a checklist that helps in better website maintenance.
Why is website maintenance important?
As discussed earlier, a well-maintained website will always guarantee a good first impression. Updating SEO will help you retain old traffic as well as bring new traffic to your site. It will also ensure that your users are not facing any problems while making a purchase or finding resources on your website. The key benefits of website maintenance are listed below:
It Improves Security.
Security is the primary reason behind website maintenance. Hackers can easily steal your data if you have loopholes in your security features. If you are using a content management system (CMS) like Drupal or WordPress, then security concerns should be your main focus. As the owner of the website, you should always keep your site up-to-date with software patches and security updates.
It Boosts Site Traffic.
Search engine optimization (SEO) plays a vital role in creating your online presence. If you keep your website maintained by removing duplicate pages, resolving broken links, or updating the content as per requirements, then you have great chances of appearing high in search engine rankings. It will drive new traffic to your site and also maintain the old traffic on your site.
What Do You Understand by Website Maintenance Service?
The website maintenance and support service providers are the ones who help to maintain the quality and the design of your site. This includes a whole lot of tasks by the service provider. Try to put in attractive content that easily catches the attention of your potential customers. The SEO helps drive in better customer attention and the technical flaws of the site should also be maintained. The service provider should also try to make the website a competitive one from time to time.
The Ultimate Website Maintenance ChecklistIt's very important to have weekly, quarterly, and monthly plans to succeed in website maintenance. But the main problem arises when you want to make a checklist for your website's maintenance. Don't worry, we will help you out with this primary problem. Below is the ultimate website maintenance checklist:
Ultimate Website Maintenance Checklist
Level of the Website Performance
Update Website Content and Readability
Add New Features in Web Design
Update Theme and Check Security
Correct Broken Links
Checking Website Errors
Review the SEO of the Page
Look for Suitable Web Hosting Plans
Secure and Protect Your Website
Improve Your Website Quality
Level of the Website Performance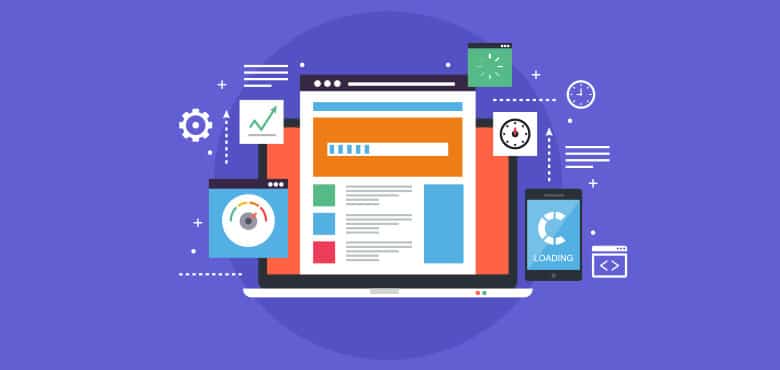 To maintain a suitable performance of your website, you have to consider the types of audience who are visiting the website. Depending on the needs of the site, you have to feed them with suitable content and relevant information on the site. To focus on the human audience, you have to ensure whether the content is engaging, unique and it is perfect to convey the brand story appropriately. For offering a smooth user experience, front-end development services should also be taken care of.
Update Website Content and Readability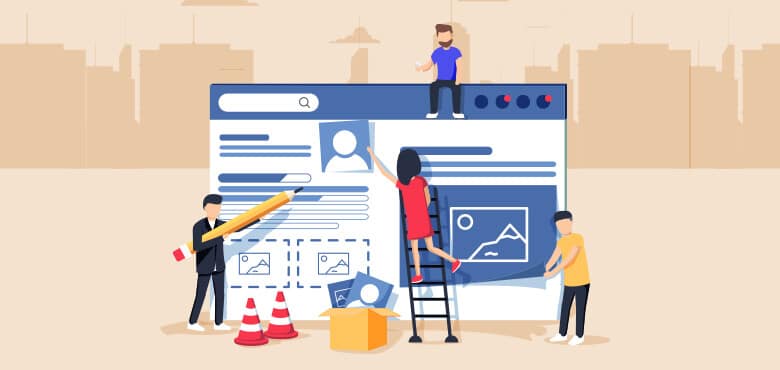 When it comes to content, you have to use relevant and quality content that shall help your business website stand out from the rest. The content should be a lucid one so that every consumer can know about what product and service that the company caters to. The content includes providing correct contact details, pricing section, gallery, FAQs, about us section, scales, events, new products or services, call to action, and the like. Making sure that you enter correct content as content with incorrect grammar and information can prevent potential customers from visiting your site again.
Add New Features in Web Design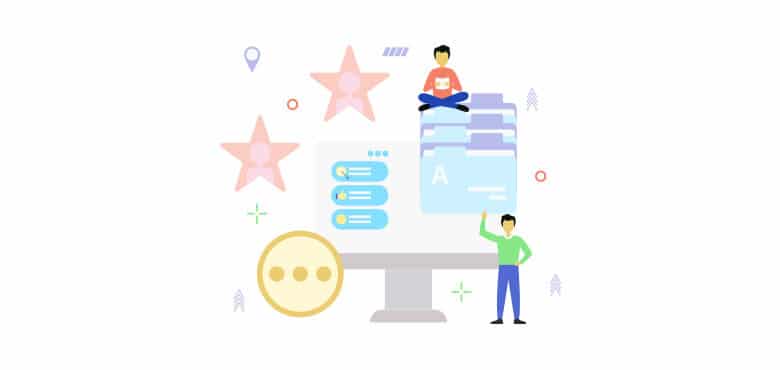 With increasing competition in the market, it requires incorporating the latest features on the website that can enhance the overall design. The latest design will help make the website a better competitive one. For this, you have to come up with graphic elements and you can even redesign the full site to give it a fresh look and attract the attention of customers.
Update Theme and Check Security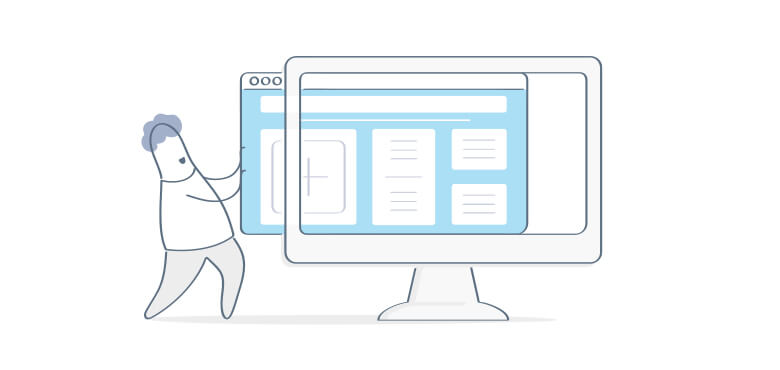 By updating the theme, you can offer a better user experience. Along with this, try to update the security features which are critical to maintaining the safety of the e-commerce site. This also helps prevent the problems of cybercrime these days. With the rising influence of cybercrime, one has to be careful about checking monthly software updates, theme updates, and the like for better security on the website. Failure to this can cost a huge loss to the business.
Correct Broken Links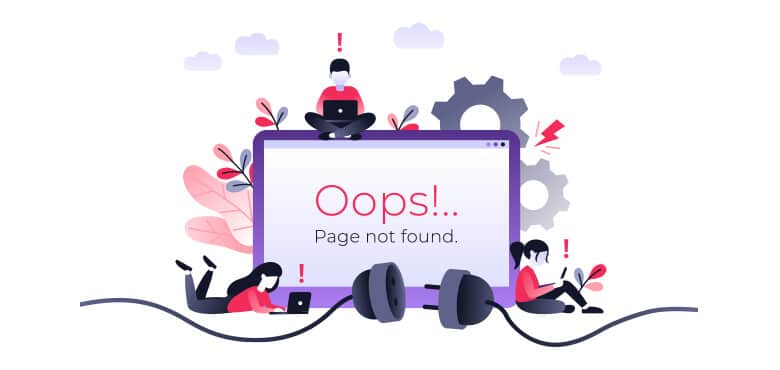 Try to find out the internal links to fix them properly. For this, you have to know that it works and it should work under the same tab. Along with this, check the external links ensuring that it opens up in a new tab and ends up in the destined location. However, you can use different tools to check broken links on your site that can help in better performance of the site. For this, you need to know how to find and fix the broken links on your site. With the help of the tools, you can scan your site for the links and resolve the issue.
Checking Website Errors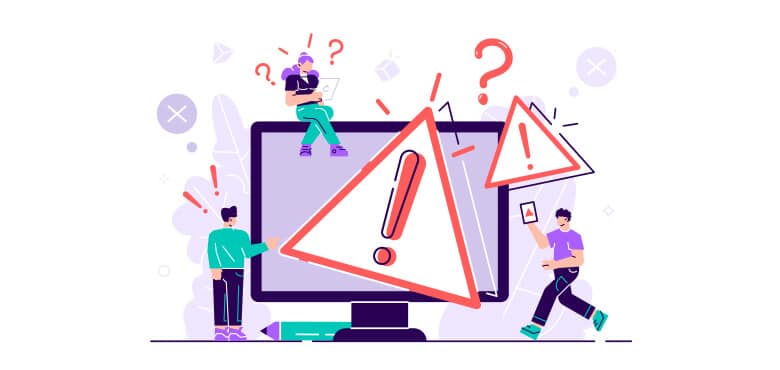 For checking the errors, you should go through the log files and then message the Google Console to ensure that the issues are major and need to be fixed at the earliest.
Review the SEO of the Page
For checking the on-page and off-page SEO, you can use website auditor tools that help fund out the structural problem on the site. The SEO can affect the search engines and help you know how it views the site for missing meta description, poor design, duplicate content and the like.
By addressing the critical issues properly and fixing it at the earliest shall help to maintain the e-commerce site.
Look for Suitable Web Hosting Plans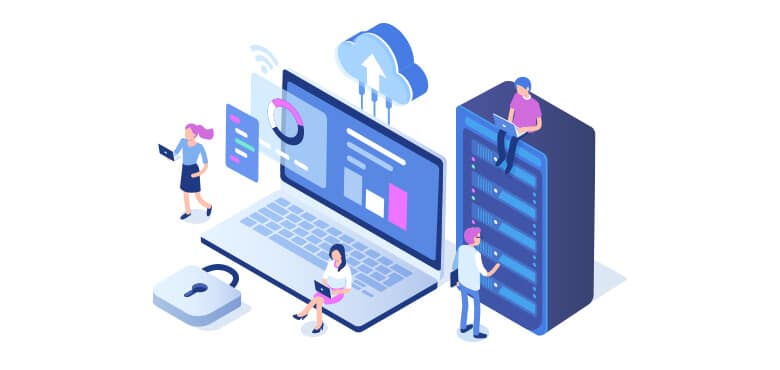 Cheap web hosting plans make have a negative impact on your company website and this call for proper web hosting plans that can uplift your website. This will also look after the proper security and performance of the site. For this, you need to backup and then update the themes and plugins as required. Following this, you also need to check the SSL security certificate. For this, check whether the site gets a free security certificate or not.
Secure and Protect Your Website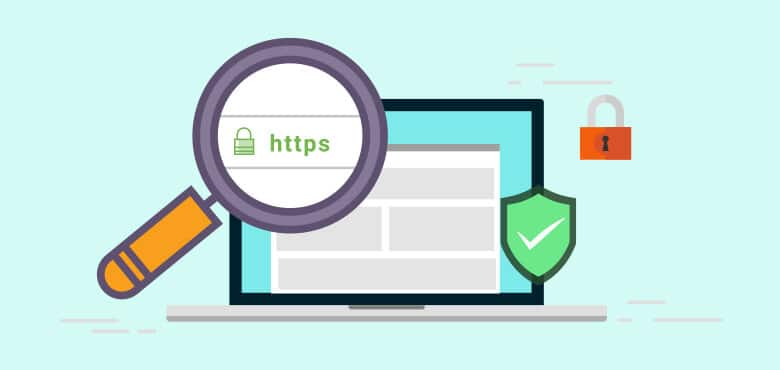 By maintaining a suitable level of performance of your site, you can protect it from future problems. For this, try to update the latest software updates on the site in a timely manner. Never make the mistake of skipping updating the site. It shall enhance the security level of the website. Even web hosting contributes to maintaining suitable security of the e-commerce site. Check the security features and update them for the smooth functioning of the e-commerce site.
Improve Your Website Quality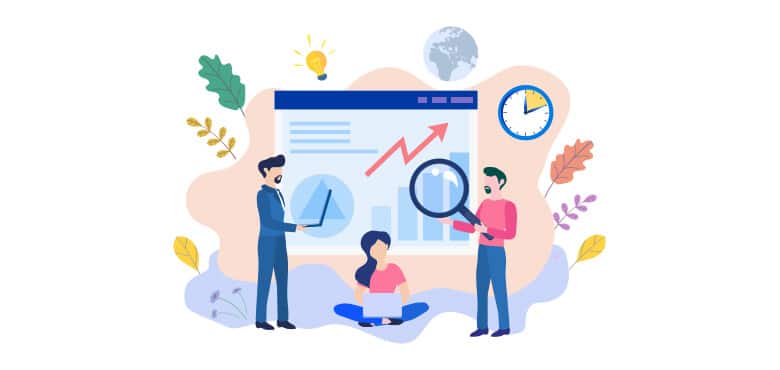 To improve quality, you need to change the brand logo when required. It is never a good idea to keep a low-quality logo as it can have a negative impact on the image of your brand. Optimize images as required so that the clients can get a proper idea about the company product and services from the site details. Check the display quality by opening it through popular browsers to offer a better user experience. In addition, do not forget to check the display of your site while opening it through mobile phones. Even, you have to solve the technical glitches on the site to ensure better security.
Review Your Metrics:
You are always a step ahead if you analyse your performance. It is advisable to track how visitors behave, your best traffic resources, and the content that has the greatest impressions. By regularly analysing your metrics, you can easily track where you are going wrong and which way you should proceed. If you are finding problems evaluating your performance, then try to review your competitor's metrics.
Moderate Comments
A comment section on your website will always encourage visitors to interact with your site. However, this comment section can occasionally become a problem for you because attackers may attempt to deceive you by publishing malicious content in the form of spam. Comments can also contain some irrelevant or offensive comments, which can poorly represent your website. Thus, it is advisable to use the comment moderation plugin to avoid such issues.
Optimize your Database
It is a quarterly task that you must perform for website maintenance. Tools like WordPress store all of the website's data in a database. The size of your database directly affects the speed of your website because the larger your database, the longer it will take to retrieve information from the server. You can reduce your loading time by optimising your database using tools like phpMyAdmin.
Additional Read
22 Best WooCommerce Plugins in 2022 to Further Enhance Your Store
A Proper Website Maintenance Plan is a Circle.
As discussed above, website maintenance should be a consistent part of your business. The length of the checklist will always keep on increasing, and if you do not implement the activities correctly, it will cause some serious problems. It will directly affect the growth of your business and the success of your website. But the organisation of a large website is never easy, as it will consist of hundreds of pages. Moreover, pages will keep on adding content as you proceed further and add functionalities.
You can easily create a new website by using the modern tools available, but maintaining the website is a more complex task. It's very easy to add pages to your websites, but it is tougher to maintain a good state of your pages. So, you will always have to keep track of your checklist and be regular with your website maintenance.
Wrapping It Up
Users tend to overlook the need for website maintenance and end up hire website maintenance agency at the time of need. But the clients have to understand that they need to maintain the website that shall help grasp better attention of the potential customers. Do not let the traffic on your site come to a halt and start maintaining a website from now.

After making a checklist, you should always monitor the progress of the checklist and make corresponding changes. Moreover, the checklist is not static and needs to be changed with every iteration.

Originally published on 14 February 2020 and updated on 28 March 2022
SUBSCRIBE TO OUR NEWSLETTER