Top 12 UI Design Trends to Know in 2023 and Beyond!
With the number of websites in the market growing at a breakneck pace, it has become quite challenging to stand out from the competition. Many users are confused by the similar appearances of most websites, leaving them to wonder about what sets one brand apart from another.
Design is a magical tool for helping to distinguish, define, and develop a powerful brand image. Not just the design but a unique, trendy, and personalized one that retains your users on board and generates the conversations you want!
According to recent studies, an effective UI design can increase conversion rates by up to 200%.
Agree or not, but this is the truth that is being said!
You agreed, but the answer is how?
The simple answer to this question is knowing your customer requirements and coping with the latest UI design trends. It will make a world of difference.
Are you excited to know about some of the preferred and emerging UI design trends to keep an eye on?
If yes, then let's get started.
Here are the Top 12 UI design trends in 2023
Dark Mode
Even this year, the growth of "dark mode" is going to continue at an exploding speed.
Dark themes have a sophisticated, trendy, and attractive appearance. The dark mode is beneficial in so numerous ways as we spend more time on our smartphones and laptops.
Reputable companies like WhatsApp, Meta, and Apple use dark mode to enhance the aesthetics of their apps and websites. However, the dark mode is more than just white text on a black background.
Check out the benefits of Dark Mode in here:-
It conserves battery life if the smartphone has an OLED or AMOLED screen.
It is superior when it comes to text readability.
It is preferable to use the device at night to lessen eye strain.
It suppresses blue lights and lessens screen glare.
Considering its increasing benefits, Dark Mode continues to increase in popularity.
Neomorphism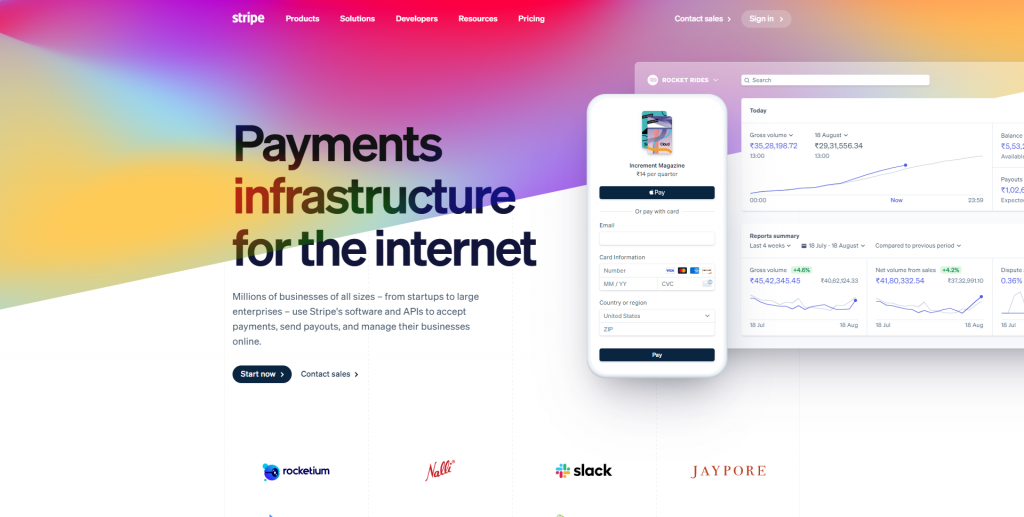 Neumorphism creates a three-dimensional appearance using shadows and gradients, producing a slick and modern interface design. Neumorphism's key components are a lack of contrast, monochromatic color palettes, and delicate shadows.
Neumorphism is a style that brings together the simplicity of flat design with the reality of skeuomorphism. This style works towards creating designs that mimic real-world objects through an interactive and immersive design experience. A Neumorphic user interface gives the impression that you can physically operate buttons and sliders.
To maintain excellent usability in the interface despite its low contrast, good neomorphic design demands additional consideration to design aspects and concepts such as typography, space, and hierarchy. In neomorphic designs, designers constantly strive to ensure optimal accessibility.
Minimalism as Leading UI Design Trend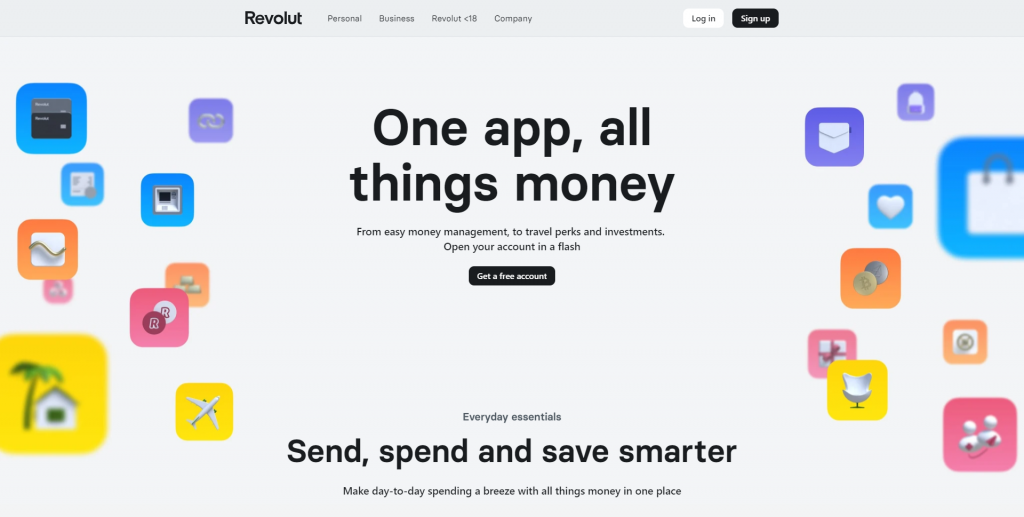 Less is more, and this is now golden advice for a website. A clean, modern style lets the message stand out. A lot of white space rests the user's eyes and pulls their focus to the copy. Add strong typography, layering, and minor details to keep things interesting with this next generation of minimalism.
Minimalism is still popular since it is fast-loading and functional. Minimalist UI has a soothing and comfortable feel, despite some saying it is less aesthetically beautiful than other styles.
The user can effortlessly encounter the product's most important ideas and pictures since the designer has removed any unnecessary distractions.
Minimalist interfaces are elegantly minimal and emphasize the functionality of each component.
3D Elements and Animation
This UI design trend is not going away anytime soon, and it gains new possibilities each year. Designers are making the most of their abilities and UI design software for creating interesting ideas and animations in 3D.
One of the most well-liked UI design trends for 2023 is 3D modeling, which is employed across a wide range of industries, including e-commerce, architecture, the fashion sector, business, culture, and education.
A lot of companies, including Apple, actively employ 3D models to showcase the best features of their products to potential clients.
As one of the UI/UX design trends, 3D offers users convenience and improves the aesthetics of websites. Exploring the 3D models of the products that consumers wish to purchase enhances the user experience and increases interest and trust in the business.
Voice User Interface (VUI)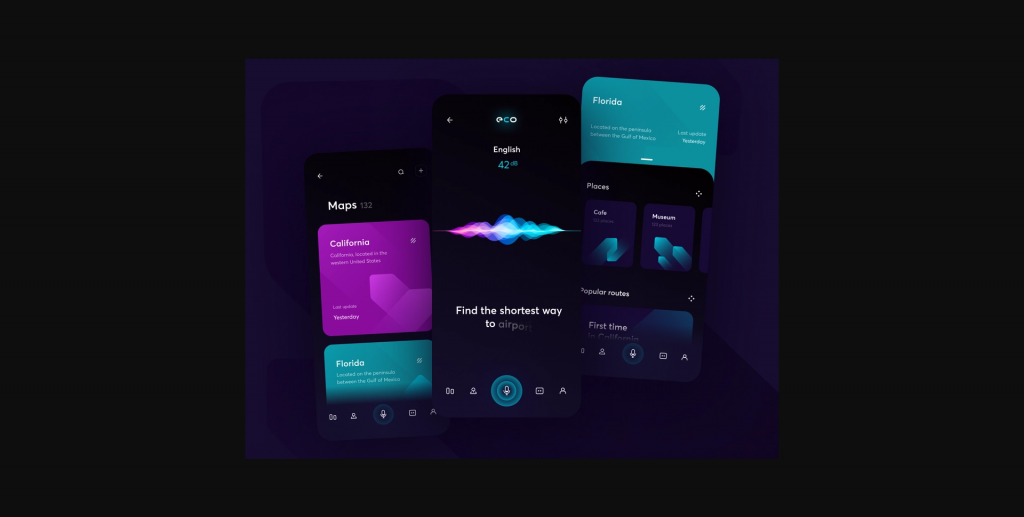 Voice-activated user interfaces enable users to interact with the UI by speaking or using voice instructions. It is the newest UI design trend and will continue to rise rapidly, even in 2023.
There has been an incredible increase in user interface usage thanks to voice assistants like Alexa, Siri, and Google Assistant.
ACCORDING TO GRAND VIEW RESEARCH, the US market for intelligent virtual assistants is anticipated to expand at a CAGR of 28.5% between 2021 and 2028. These figures demonstrate how enthusiastically people are adopting this trend.
Even as search engine optimization investigates voice-command-based searches right now, voice-activated UI is exactly what companies will look up to. This functionality is already proven to be a game-changer and will grow in the years to come thanks to regular upgrades and fresher developments.
Microinteractions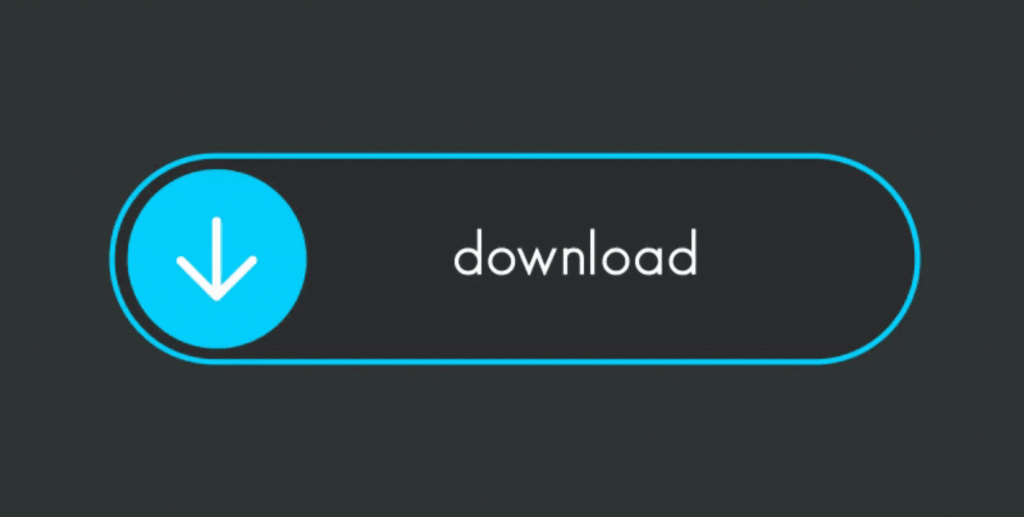 Micro-interactions are short moments when a user and the design engage to provide an engaging experience. It is similar to paying attention to delicate and basic elements that are important.
Micro-interactions, which are commonly present throughout websites and most apps, can create the distinction between a good website and an excellent one. Every little thing that happens during a user interface contact tells a story, creates a mood, and contributes to the development of a brand's distinctive yet creative personality.
It is comparable to human-centered design since the user is the primary focus here.
We recommend considering how your users will connect with the platform and then designing appropriate moves to make it fascinating for the users.
Artificial Intelligence (AI) and Machine Learning (ML) have taken over the design world in 2023.
Imagine this: You are interacting with a user interface (UI) that not only comprehends the demands of your customers but also picks up on their preferences and routines. It's comparable to having an intelligent assistant unmatched in their knowledge of your users.
User interfaces are now more intelligent and user-friendly than ever before, thanks to this dynamic pair of AI and ML. AI assistants can also provide design suggestions, automatically change layouts, and even produce spectacular images based on the needs of your target market to designers.
In a nutshell, AI and ML are among the leading UI design trends. Interfaces are becoming smarter, more user-friendly, and extremely customizable.
Glass Morphism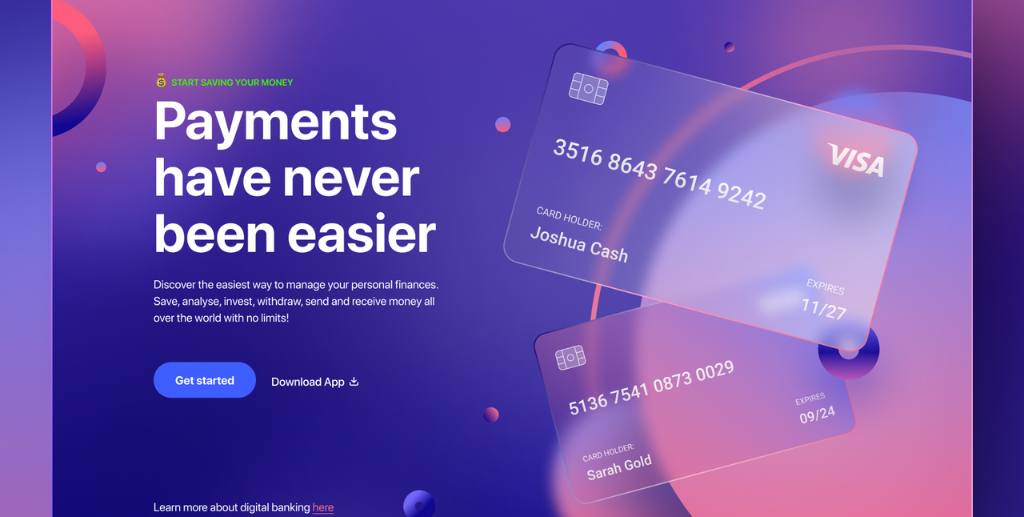 Glass Morphism is a user interface trend in which design elements look to be made of transparent glass. Users' ability to see through the substances gives them an edgy yet elegant appearance.
The topmost layer of design elements appears to be a piece of virtual glass, which appears to be stacked with items floating in space. You can combine a background blurring and a semi-transparent border to create the look of frosted glass. Glassmorphism provides a striking, lovely, and simplistic visual appeal to the entire design.
Glassmorphism's three key defining qualities are
Transparency
The Light borders
Bright or pastel hues
Whether this approach can support good accessibility is a topic of intense debate among designers. But since this UI design approach was implemented in Apple's 2020 macOS Big Sur upgrade, its popularity has skyrocketed.
GET LIVELY & RESPONSIVE WEB PAGES WITH OUR FIGMA TO HTML CONVERSION !

Contact us with detailed information about the project and get a quote NOW!!!!.
Leverage Motion Graphics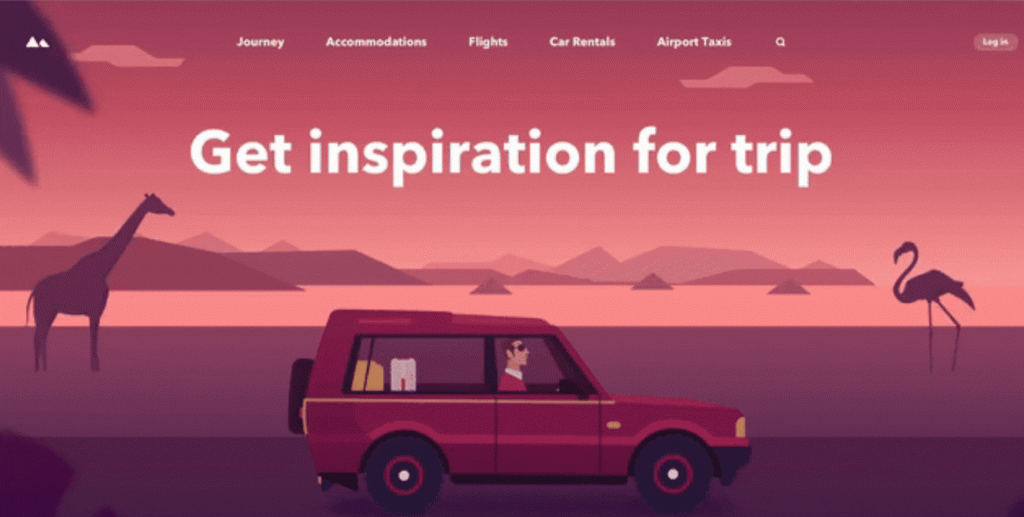 Motion in UI design refers to the use of animation and transitioning to enhance the user experience. Motion in user interface design can be used to give users a more pleasurable and interactive experience. It can be used to give an interface individuality and strength and make it simpler to learn and use.
Here are some of the standout benefits of Motion Graphics in your website or application –
Motion can assist in enticing users and maintaining their interest in the product.
Another way to elicit an emotional response from the consumer is through motion.
Introducing motion into a design helps a product stand out and become more memorable.
A UI or UX designer might employ motion to strengthen a company's brand and identity.
Put this pro tip into action: When creating your UI, use motion graphics carefully. Too much animation can become overwhelming and distracting. Therefore, concentrate on producing subtly effective animations that are useful to the current work.
Immersive Scrolling Experience!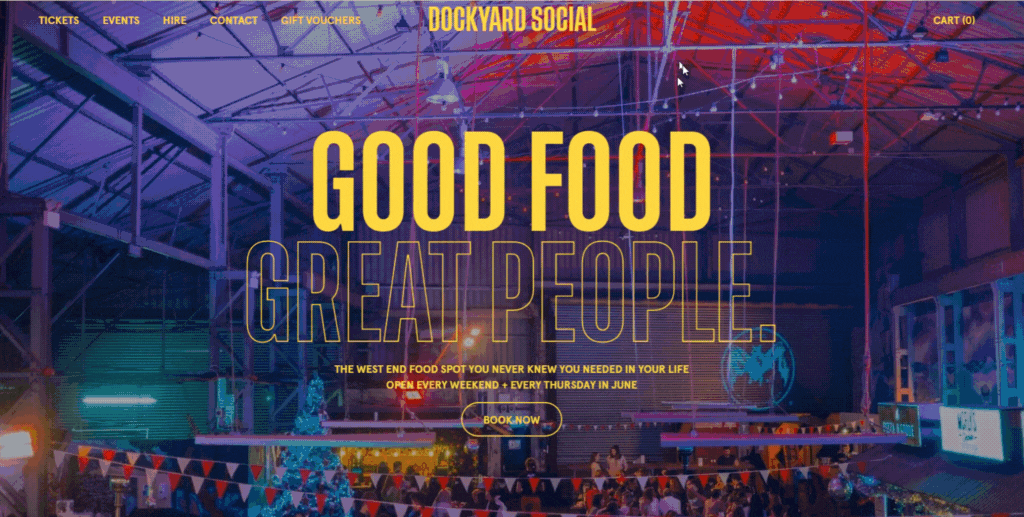 It's important to note that immersive technologies have grown in acceptance and importance in 2023. According to statistics, 62% of consumers are more inclined to make a purchase from a company that provides an immersive experience.
Brands that use immersive experiences include:
IKEA employs augmented reality (AR) to allow buyers to visualize how their furniture will look in their homes before purchasing it.
Netflix gives users the option to choose their own adventure with interactive content.
The following are a few potential benefits of using immersive design:
Immersive components can offer a more immersive and engaging experience.
Engaging user interfaces can improve user satisfaction by lowering bounce rates and keeping users' attention for longer periods.
Immersive technologies offer new forms of engagement, allowing people to interact with content engagingly.
Businesses may set themselves apart from rivals and provide memorable user experiences by adding immersive design features.
A tip to remember – However, in order to produce one-of-a-kind results, it is critical to examine the specific context and target audience before adopting an immersive design experience.
Augmented Reality (AR) and Virtual Reality (VR)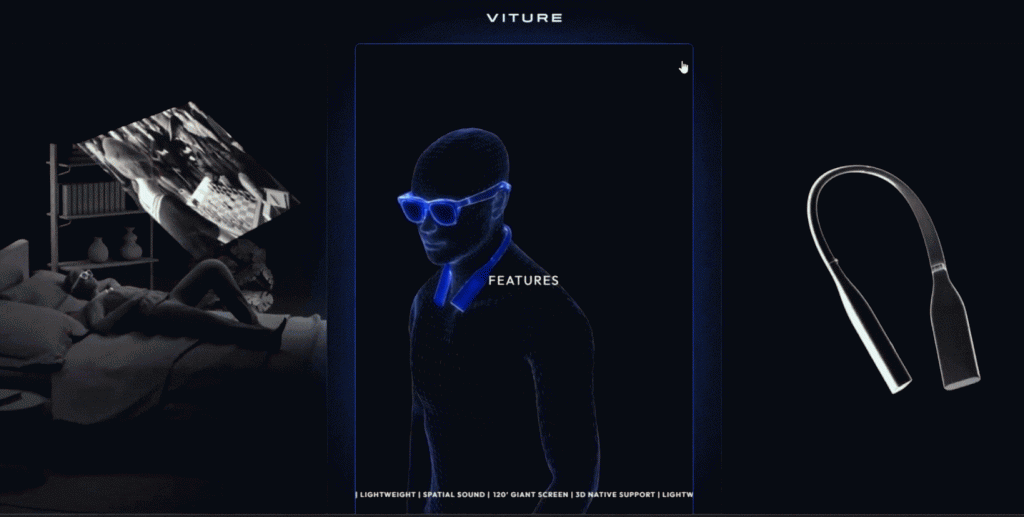 Virtual reality (VR) or augmented Reality isn't just for gaming any longer; it's also a huge UI design trend. Virtual or augmented reality offers numerous opportunities for web design, including 3D product presentations, interactive museums, and space travel.
This technology aids customers in visual information perception while using their devices comfortably, particularly as purchasing changes to an online experience.
We can anticipate larger physical stores starting in 2023, as well as websites or eCommerce stores that offer consumers realistic virtual tours of the products to bring the customers closer to the sellers.
Additionally, as more people buy online, innovations in VR and AR are revolutionizing the industry by enabling consumers to view and engage with things in entirely new ways.
With AR & VR you will be getting, Better experience. Satisfied users. More conversations.
Oversized Typography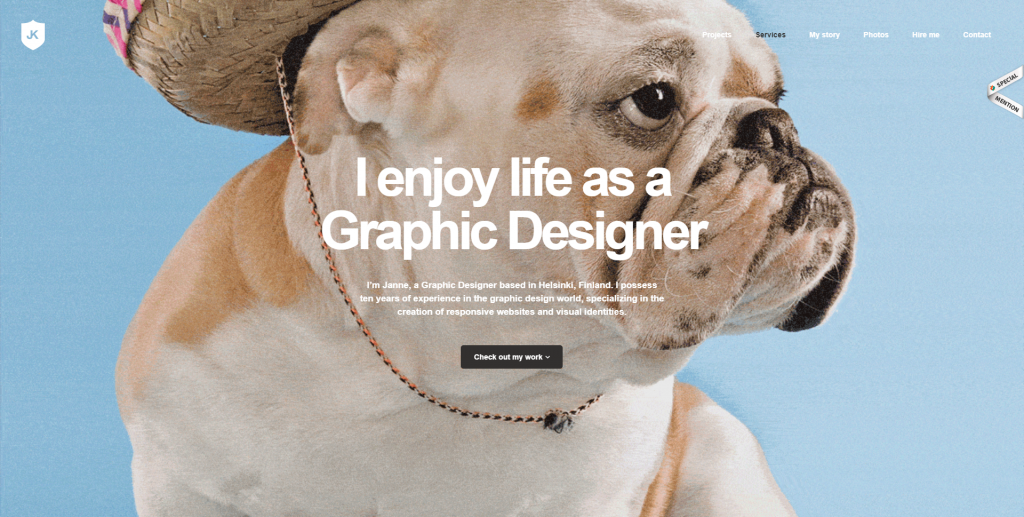 As a continuation of the prior trend, large fonts may turn any text into a fascinating visual feature.
Let's face it, bigger is usually better when it comes to typography. Because of this, oversized experimental typography is predicted to significantly impact UI/UX design in 2023.
The oversized font is ideal for making a statement and getting your audience's attention because it can turn the text into a visual masterpiece. It's similar to introducing rocket fuel to your design when combined with imaginative animations.
Quick-Tip: A basic background and strong contrast between the font and the background are optimal for this technique.
It produces a simple yet intriguing design when used as a crucial component of the overall aesthetics.
Conclusion
So there you have it, folks! We've taken a deep dive into the world of UI design and explored the 12 best trends to keep an eye on in 2023. It's an exciting time for designers as they continue to push boundaries, break norms, and redefine the way we interact with digital interfaces.
From the subtle and sophisticated look of the Dark theme to the futuristic and immersive experiences of Augmented Reality, we've seen how innovation and creativity are shaping the digital landscape.
Remember, staying updated with the latest trends is important, but finding a balance and creating designs that truly resonate with your users is equally crucial.
Here's a crucial tip: Whether you choose to experiment with organic shapes, embrace the minimalist beauty of Neomorphism, or explore the power of micro-interactions, always keep your audience at the heart of your designs.
As we move forward into 2023 and beyond, let's celebrate the ever-evolving world of UI design.
If you are looking for a team who can leverage the best UI design trends to offer you best possible outcomes for your website and end users? If yes, then connect with our team and get started to push the boundaries of creativity, innovation, and user experience to create interfaces that delight, engage, and make a lasting impact.
Subscribe to our newsletter