Why WooCommerce tends to be better than Shopify in 2021?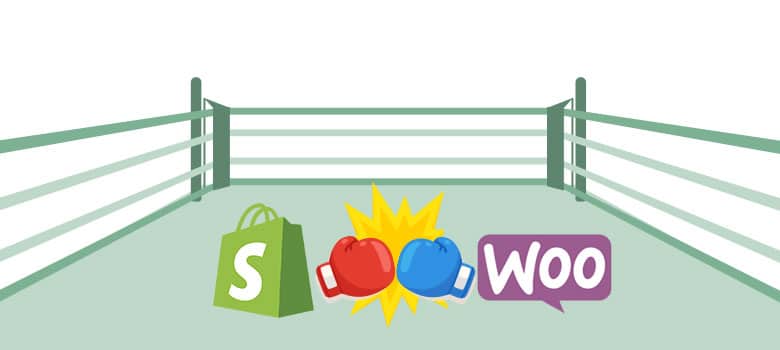 WooCommerce vs Shopify is a comparison between two immensely popular e-commerce companies who have made their presence felt in the online world. Both are equally popular among the people. Shopify has over 800,000 stores online while WooCommerce claims that it is the most well-known eCommerce platform.
Shopify is a reliable, powerful, and easy-to-use platform. It has great easily customizable templates and an immensely supportive customer care facility. You need to pay a premium per month for Shopify. Shopify is preferred by individuals who want a website in a short time with limited technical knowledge.
WooCommerce on the other hand is an e-commerce plugin that can transform any WordPress site into an online shop. This is an open-source platform. Hence there is no installation charge and is ideal for users with limited budgets. However, one will have to pay for security and hosting. With WooCommerce, you can make an online store if you can create the code on your own or take the help of a professional to do it. WooCommerce is behind 99% of all WordPress online stores. Due to ease of use, it is gaining popularity among amateur owners of business sites.
Factors that make WooCommerce more favourable over Shopify
There is a range of factors that have made WooCommerce rank higher than Shopify among the business owners of e-commerce sites. Before you decide on your e-commerce site, make sure you know well about the reasons why WooCommere is so preferred by the retailers.
WooCommerce Pricing
When a new business owner will be selecting a platform, budget is an important factor for the businessman. E-commerce platforms are available in different formats-from free platforms to ones requiring hundreds of dollars to be paid every year. The most important reason why many business owners prefer Woo Commerce is that it is free. Despite being free, it is extremely competitive with the other applications available in the market. Since this is free, a business owner can derive the maximum benefits from the platform for their business. One does not have to sign contracts or buy licenses for using WooCommerce.
Modularity
WooCommerce has a modular design. WooCommerce has a great range of features that can be extended by adding plugins. As a result, business owners benefit much from this feature. They have access to different WordPress plugins, themes, and e-commerce extensions that are available only for WooCommerce.
The benefit of a modular system is that there is a developer's community that builds extensions for adding functions. These are not available with the other applications. With proper plugins, starting a WooCommerce store can become the perfect e-commerce platform for retailers. The plugins increase the functionality in respect to payments, shipping process, products handling, and o on. WooCommerce has developed several plugins when a business owner uses their store.
It is basically WordPress
One question that arises often is- is WooCommerce not just WordPress? WooCommerce is managed by WordPress and hence it cannot be a good e-commerce platform. However, the reality is that the link between WordPress and WooCommerce is an advantage. WordPress is well known due to its flexibility and functionality. Business owners globally choose WordPress as it gives the best foundation for their websites. It is also fast and user-friendly. The compatibility between WooCommerce and WordPress themes enables smooth integration. WooCommerce derives all the strength found in WordPress and ensures a world-class experience for business owners and their clients.
Omni-seller persona
WooCommerce is also preferred by the site owners as it is very flexible. If any business owner wants to sell anything, they can do it via WooCommerce. These include subscriptions, physical and digital products, appointments, and others.
Wide Developers Community
WooCommerce and WordPress are open-source platforms and hence the business owners can use them for free. They can also add features, create extensions and make customized themes for the site. The business owners using WooCommerce benefit from the large number of professionals and developers of WooCommerce. If a business owner wants to make changes to the online store of WooCommerce, it will be easy to find a professional who can complete this job for you. WooCommerce is secured as there is a huge network of developers working for maintaining the safety of this platform.
Rich Analytics and scalability
The WooCommerce platform's work can be analyzed with the help of analytics. The more you understand your customers, the way they interact with the online store and the products, the better you will be able to address their problems. As a result, you will be able to provide great products to them and also give them appropriate solutions for their problems. This will help in increasing their trust and confidence in your e-commerce site. WooCommerce has an impressive set of analytics that are showcased in the clear and user-friendly interface. One can also integrate the analytics of WooCommerce with external analytics like Google Analytics.
Best CMS
Content is very important for SEO, marketing of e-commerce sites, and also for optimizing sales. WordPress and WooCommerce provide different content management system options for the users. These include landing pages, blogging, email marketing, and description of the products. WooCommerce is based on the popular Content Management System and hence it has no dearth of options where content is concerned.
There are also WooCommerce SEO plugins that make it even easier for businessmen to optimize the different content.
WooCommerce as you can understand is undoubtedly the most popular e-commerce plugin available for WordPress. The integration of this in the online business site aids in enhancing the SEO value of the site and also the e-commerce facilities for the consumers. WooCommerce is ideal for those people who want to build online stores in many places. It can also be used if you want to begin a project with loads of personalization. Lastly, individuals who are tech-savvy and want to control the design and hosting of the site can also opt for WooCommerce. In short, WooCommerce is perfect for your online business.
SUBSCRIBE TO OUR NEWSLETTER