Craft CMS vs WordPress 2023 Review – What is Right For You?
Did you know that around 43% of the internet is powered by WordPress?
Users search for the finest CMS hosting for their websites. Moving forward with appropriate options or choices is difficult, whether it's choosing the best CMS or picking a web hosting provider for Craft CMS or WordPress. For several years, WordPress has dominated a significant portion of the marketplace.
However, the fact that WordPress is more popular among users does not imply that it is the best solution on the market. It's difficult for those with less expertise or experience to use WordPress because of its prevalence. Read on to discover the best platform for you: Craft CMS vs WordPress.
What is Craft CMS?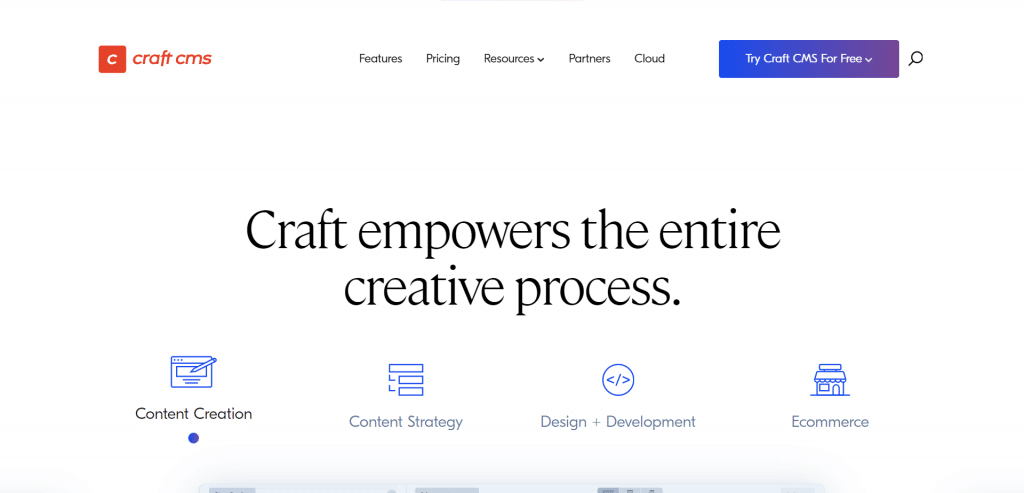 Craft CMS is an industry-new standard Content Management System that was established in 2013 by Pixel and Tonic. Even so, it's quickly becoming the favoured choice for several developers and content producers wishing to create unique websites.
Craft's high level of stability and extensive feature set enable craft CMS developers to build sophisticated CMS environments. There are some well-known brands among the several websites created with Craft CMS, including Adidas, Oakley, Ikea, Mixmag Media, Netflix, and Vector Media.
What is WordPress CMS?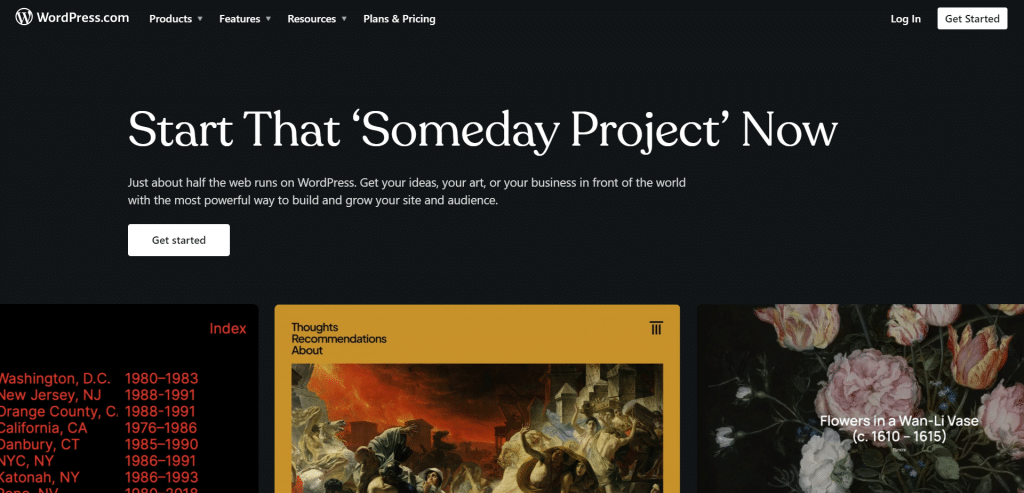 WordPress is a content management system (CMS) that was introduced in 2003 that assists bloggers, web designers, and company owners globally in creating content.
WordPress began as a blogging platform but has evolved into a fully functional CMS platform with a wide range of plugins, integrations, and themes to create a comprehensive website. Some relatively well-known businesses utilize it, such as Sony, Disney, The New Yorker, Time Magazine, and The New York Times.
Craft CMS Or WordPress?
We contrasted some of the significant differences between WordPress and Craft CMS. The following comparisons between the two content management systems will provide users and readers with a much clearer understanding of the significance that each CMS holds:
Craft CMS vs WordPress: Themes and Plugins
There is a huge market for developers to create plugins for WordPress. The challenge is that several websites eventually begin appearing quite similar, leading them to lose customers. Despite the enormous variety of plugins offered by WordPress, many of them are ineffective and bug-ridden. WordPress provide you the option to create a custom theme from scratch, yet this is more expensive.
There are no specific limitations in Craft CMS. Users are given an empty canvas with Craft CMS so they may build themselves from scratch. As a result, designers and developers have the freedom to create something unique, captivating, and user-friendly.
Craft CMS vs WordPress: Security & Stability
In terms of security, WordPress is in an unstable situation. When comparing the safety features of Craft and WordPress websites, it doesn't really matter if WordPress is better or worse because assaults and hacker activity are more common.
The fact that WordPress is the more popular CMS compared to its competitors is primarily responsible for the frequency of attacks on it. Many WordPress-powered websites are not well-maintained, and each new plugin introduces a security risk to the site by acting as an entry point, which makes it easier for hackers to access the site.
Craft considers stability and security very seriously, and they have a system in place for frequent update cycles that make it easy to fix errors. To protect itself from SQL injection threats, Craft CMS utilizes PDO for every database query and justifications around its dynamic values. Additionally, compared to other CMSs, Craft has far more trustworthy security overall.
Craft CMS vs WordPress: Speed
It is widely known that Google degrades sluggish websites, which is why it penalizes them.
Additionally, visitors penalize web pages that load slowly.
Did You Know?

According to research, if a website takes longer than three seconds to load, 40% of visitors will leave.
WordPress may become slow if it becomes overly stuffed with plugins, which is one of the biggest loading difficulties with it. And how does one address a problem like speed? You'll have to put in more plugins in order to get a WordPress website up to Craft CMS's speed.
Even with certain plugins installed, a standard Craft CMS site is often significantly quicker than a WordPress site. That's because more of its essential features are already included in the code. When properly constructed, most Craft websites may get a score of "100" on Google's PageSpeed Tool.
Craft CMS vs WordPress: Ease of Use
Craft CMS performs a better job of streamlining administrative processes and the user interface by only displaying data that is useful to marketing teams and blog material, such as page performance, user engagement, etc.
Content managers may observe changes made in real time thanks to Craft's integrated Live Preview capability. The option to store draft versions and distribute them to various group members for approval before making them available to everyone is one of Craft CMS's most alluring features from the viewpoint of a content manager.
Craft CMS vs WordPress: Flexibility
WordPress started out as only a blogging platform and hasn't changed all that significantly since then. WordPress-using businesses will have the same fundamental formats as other companies. In order to make a WordPress site seem unique, website designers are forced to make a lot of customizations.
Craft, on the other hand, avoids this limitation by not assuming anything about the content of a website. Engineers can design unique fields for each component. Craft maintains the flexibility of sections by offering three different segment types: Singles, Channels, and Structures. Based on the task the segment will carry out, the developer selects the segment type.
Craft CMS vs WordPress: Pricing
This is a different category that can be objectively judged because it is pretty clear which CMS is a more affordable choice. However, it's critical to remember that free services frequently incur costs in the future. So let's examine what each platform has to offer after breaking down the cost category.
WordPress is available for free usage and includes a large selection of libraries and free themes. If you don't have a chance to see anything there, there are several sites where you can get one for a very inexpensive price of around $55 to $60 on average.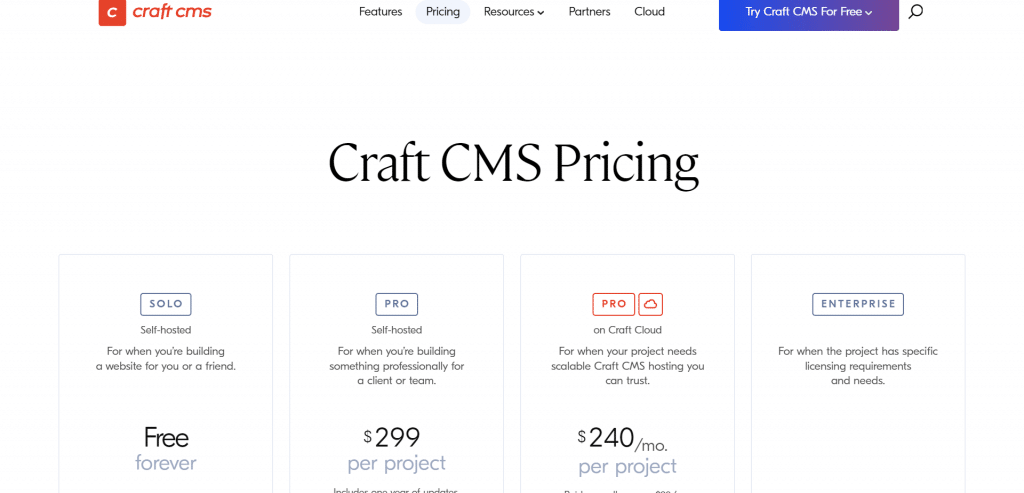 Craft CMS costs a little extra upfront. A $299 one-time authorization fee is needed to set it up. There is a free option in Craft CMS, however, it is just for those who simply require a single login.
GET LIVELY & RESPONSIVE WEB PAGES WITH OUR CUSTOM WORDPRESS DEVELOPMENT !

Contact us with detailed information about the project and get a quote NOW!!!!.
Craft CMS vs WordPress: Community
No doubt, that WordPress has a bigger community. Since WordPress presently controls 60% of the web. Some of the renowned websites using WordPress are BBC America, TechCrunch, and PlayStation.
Craft is rapidly catching up. Craft is currently used for operating some of the most well-known websites on the globe, including Apple Netflix Salesforce
Conclusion
In conclusion, Craft CMS and WordPress are both extremely robust and adaptable systems that can help businesses of all sizes. WordPress functions well as a CMS, but what sets it apart is the level of authority you have. Any WordPress section may be coded to work exactly how you need it to. Accessibility to all files and folders is available to you with WordPress.
However, it is said that Craft CMS is the future of content management systems because of security concerns, theme restrictions, and outdated plugins. It is more effective, and trustworthy, provides quicker loading, optimizes the performance of the website and CMS, and is cultivating a community of very competent web developers.
So, Craft CMS vs WordPress – which one is the best platform for you? Hope you got your answer.
Subscribe to our newsletter