How to Quickly Integrate Shopify with WordPress – Know It All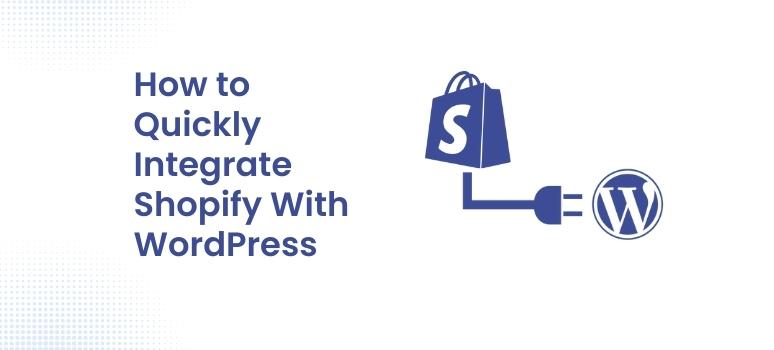 Two of the most well-known eCommerce systems are Shopify and WordPress. WordPress is perhaps the most extensively utilized content delivery system in the world, accounting for more than a third of all websites. On the other side, Shopify is by far the most frequently employed dedicated eCommerce platform.
The eCommerce market is rapidly expanding. Statistics show that it will continue to expand. If you are a businessman, willing to participate in the larger order of the eCommerce business, you must create an eCommerce platform for your business.
The opportunity for business owners to learn how to integrate Shopify with WordPress and their best features to improve customer experience and boost revenue.
Integrate Shopify with WordPress – All the features you need
As more companies go online, you'll have a continual environment in which to analyze, change, and enhance your company to match the demands of your clients. If you operate a Shopify business and want to improve customer experience and company performance, learning how to integrate Shopify with WordPress is essential.
Both the robust platforms provide their essential features to get you the best customer experience. For example, WooCommerce is a WordPress eCommerce plugin that may help you build up an online store.
One of Shopify's main benefits is its simplicity. The platform takes away a lot of the technical knowledge that makes starting an internet business so difficult. Instead, you may use WordPress to manage your website while Shopify handles eCommerce.
Why is there a need of integrating Shopify with WordPress?
WordPress is the world's most popular publishing and blogging platform. It does not, however, have any built-in internet trading facilities. More functions are provided by plugins such as WooCommerce.
This is an area where Shopify can assist you. The cart is easy to use and comprehend. The solution's authors were able to integrate it into some of the world's most prominent platforms with the aid of a Buy Button. Anyone who wants to start selling online without having to transform their WordPress site into an eCommerce business should take advantage of this opportunity.
Shopify WordPress Integration – Step-by-Step
After discussing the importance of integration of the two platforms, now arises the question of how to integrate Shopify with WordPress. Using the code snippet to integrate Shopify with your WordPress site is simple. You don't have to be concerned with programming, CSS, or anything else. The step-by-step instructions are below.
Step 1: Make your store on Shopify
Before you can begin the WordPress Shopify connection procedure, you'll need to register an account if you don't already have one. Go to Shopify and enter your email address to begin your free trial. To start a free 14-day trial, enter your address, password, and store name.
Shopify will prompt you to pick replies from a drop-down menu to answer various questions. It aids them in comprehending your goals and requirements.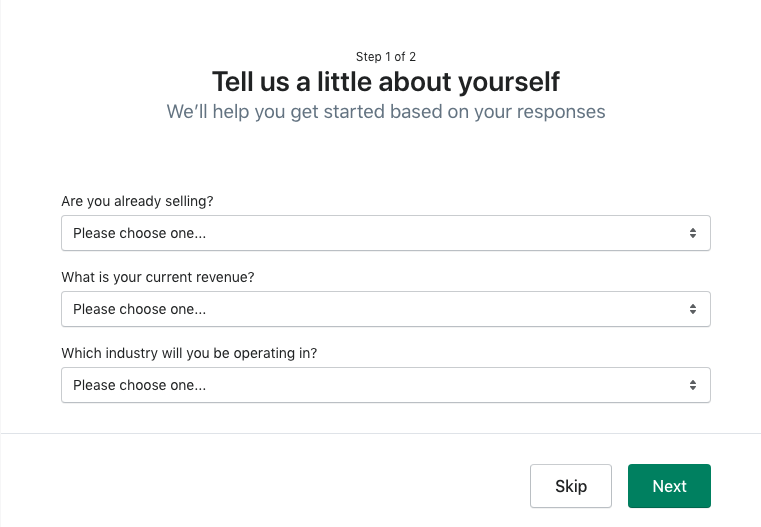 Select the 'Enter my shop' option to go to your Shopify store's homepage after you've filled up the information about yourself and your business. Certain essential details will be required, like setting up the payment gateways and choosing the Shopify plan.
While making your store on Shopify, the following steps will be onboarded as essential:
Managing the payment methods
Setting up Shipping and delivery
Step 2: You can add items to your Shopify store.
Product descriptions, photos, prices, and product categories will be added to your shop by our developers. Your products must be linked to your Spotify account. To begin, go to the Items tab in the right-hand menu and select Add product.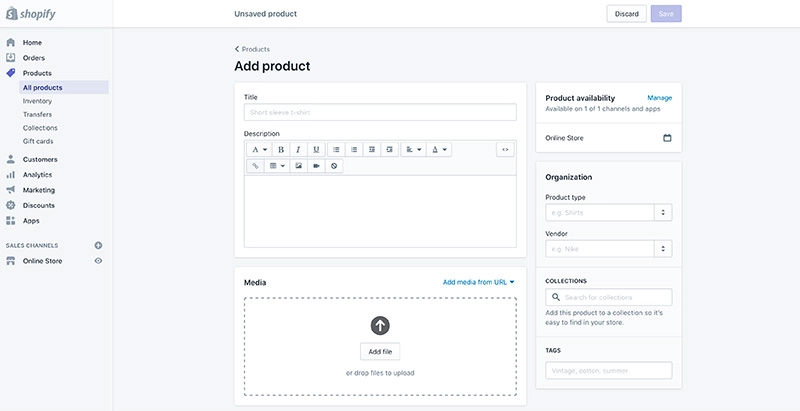 Then, including the name/title, product description, and pricing, enter in all of the information about your product. To make it simpler to find in your organization, you may add the item to a collection. Click the Save button when you've done filling out all of the information for your product.
Step 3: Enable and personalize Shopify Buy Button
Further, we will see how to integrate Shopify with WordPress Using code generated within Shopify, you may link any product or set of products from your Shopify store to any WordPress project.
Choose a product from your Shopify store for which you'd like to create a buy button in a new window. Change the color and words that clients see when they click a Buy Button template. Once you've finished customizing, click Next. You'll see the embed code, which you can paste into your WordPress blog.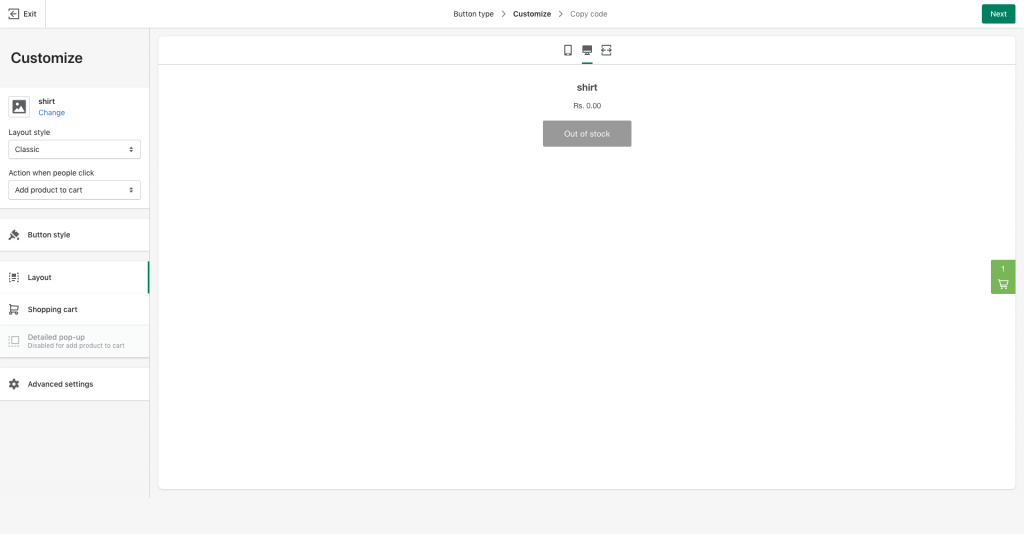 Your Buy Button's look can be customized. You may change the color and language of the button, as well as the action that occurs when a consumer clicks it. After you've finished customizing the look of your button, click Next to get your Buy Button code.
Step 4: Enabling the Buy button of Shopify, in WordPress
Everything is in place for you to sell Shopify items on your WordPress site. To add the Shopify, Buy Button to your WordPress site, copy the Shopify embed code and put it on any page, post, or sidebar.
This code may be inserted wherever you want your Buy Button to display on your website. Create a new page on your WordPress site and insert the embed code to display your Buy Buttons, for example. After that, you may continue to enter product information as needed.
Final thoughts
Two of the most well-known eCommerce platforms are Shopify and WordPress. The most popular hosted eCommerce platform is Shopify. WordPress is the most widely used content management system in the world, accounting for more than a third of all websites. Entrepreneurs will be able to learn how to combine Shopify with WordPress.
That's all there is to it. As you can see, there is no particular design or technical expertise required to integrate Shopify with WordPress. You can create a new Shopify store, add your products, and start marketing them on the pages of your WordPress site by following these simple steps. On your WordPress site, provide your consumers with a simple and secure online buying experience.
SUBSCRIBE TO OUR NEWSLETTER