Wix Vs WordPress: Which One To Choose In 2022 (Tested)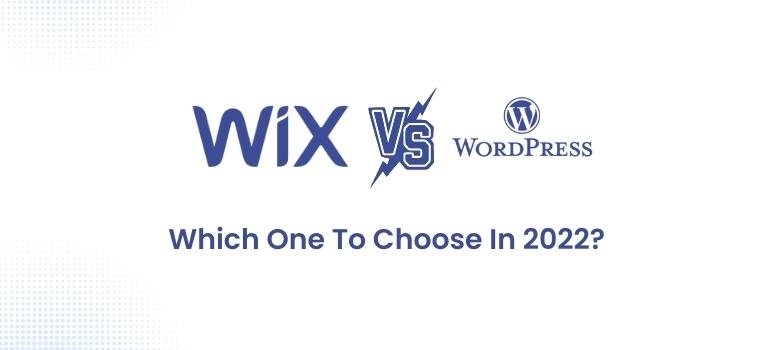 Are you wondering whether to build your website with Wix or WordPress? While WordPress is the most widely used website builder, it is not the only one. Because they do not want to hire a website designer, most beginners find it confusing when it comes to WordPress vs Wix. Wix and WordPress both allow you to build websites without knowing how to code. In this article, we'll contrast Wix and WordPress, highlighting the benefits and drawbacks of each. With this Wix review and comparison, we hope you'll be able to determine which platform is best for you.
Wix Vs WordPress – A Quick Look
WordPress vs Wix isn't easy to answer because Wix and WordPress both are excellent platforms. Wix has been creating some impressive strides recently including its new user interface and extension of various powerful features, while WordPress has been in the game for years and dominates the popularity charts.
WHAT is WIX?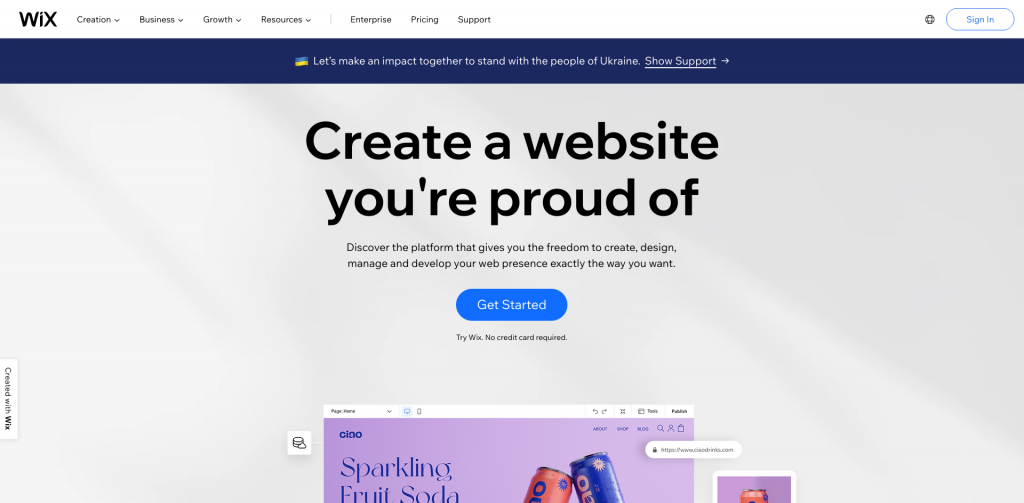 In a nutshell, Wix is an easy platform that allows users to create a website from the ground up without needing any coding knowledge. It's marketed as a beginner-friendly tool with round-the-clock customer service.
Wix is simple to use: simply go to the primary Wix website, sign up for an account, and then let Wix guide you through the entire process — from zero to a functional and beautiful website (even including an eCommerce module if you need it)
WHAT is WordPress?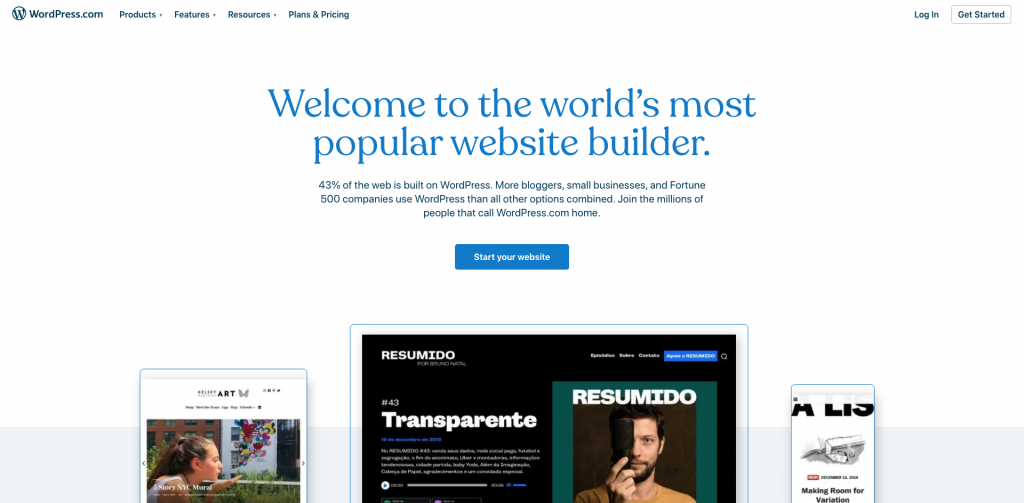 WordPress is an open-source website software. It should be installed on a web server before it can be used. After that, you can use WordPress to create content pages and manage them easily. WordPress furthermore allows you to install themes, which are pre-made designs.
Install a web server app on your computer and then install WordPress on top of it if you like to build a website locally for testing purposes. Throughout, everything is completely free. WordPress has no restrictions on the types of websites you can create.
Pricing and Costs
When selecting a site builder platform, that is choosing between WordPress vs Wix, consider the cost of building a website. The total cost of creating and maintaining your site will be determined entirely by your requirements.
Let's compare the prices of Wix and WordPress to see which one provides the best value.
Wix Pricing Comparison: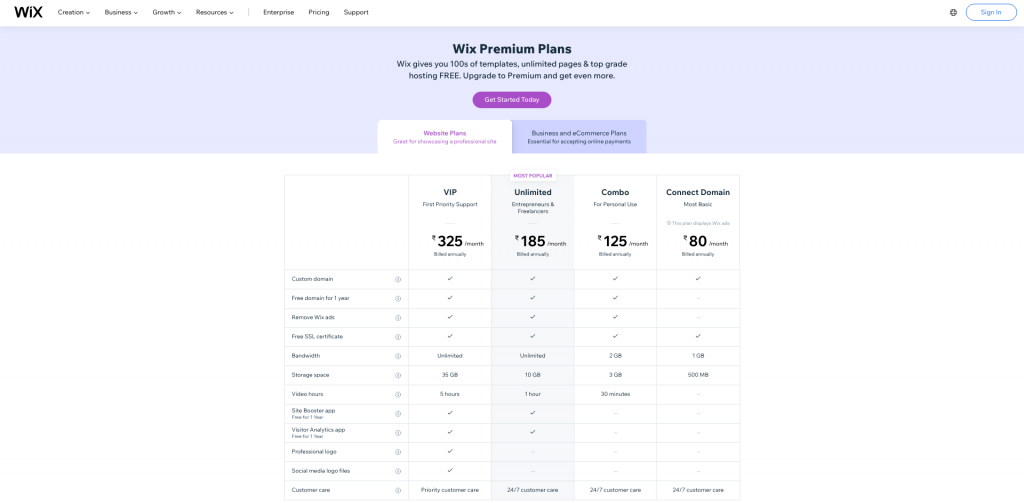 Wix provides a free website builder. Even so, there are two significant drawbacks.
To begin, it places Wix advertisements at the top and bottom of your website. Second, you won't be able to use a custom domain name for your site, so it'll be username.wix.com/sitename.
Aside from that, the basic plan lacks essential add-ons like Google Analytics, Favicons, and eCommerce. You must update one of their premium plans to remove ads and gain access to additional features in their app store.
Website and eCommerce strategies for small businesses start at $17 per month.
WordPress Pricing Comparison:
When it comes to WordPress vs Wix, the WordPress software is open-source, which means that anyone can use it for free. There are many WordPress hosting companies from which to choose. Depending on your budget, you can begin with a $2.75 per month basic plan from a WordPress web host like Bluehost, which provides a free custom domain name. If your budget allows, you can use WP Engine, a WordPress Hosting provider that costs $29 per month.
User Experience: Which One is Easy to Understand and Use?
WordPress vs Wix have their pros and cons. You can choose Wix if you don't have much experience when it comes to making websites. On the other hand, you can choose WordPress if you are comfortable making websites and have a bit of knowledge about the same. With WordPress comes power and flexibility. Wix is an easy-to-use platform, and it does not require coding. When compared, Wix is easier to understand and use. It is mainly because even non-technical users can create websites without knowing how to code.
Design and Layout: How Creative Can You Get?
The design and layout of your website are critical to its success. Every website owner requires a web design that is not only attractive but also user-friendly and distinguishes their brand. Below is the comparison between WordPress vs Wix for your clear understanding.
Wix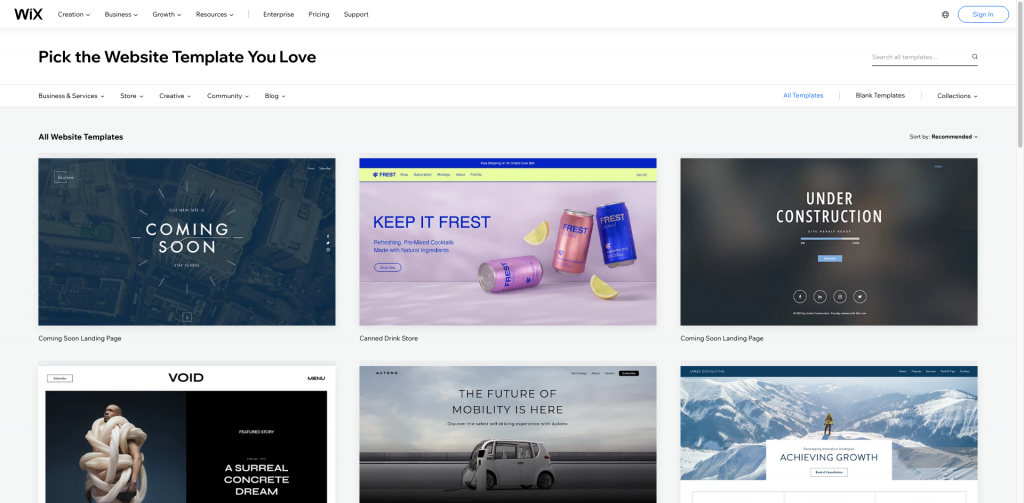 Wix has over 900 pre-made templates from which to choose. Wix designs are all fully responsive and HTML5-based. You can tweak your site's design, modify the design, and rearrange items using the built-in tools.
WordPress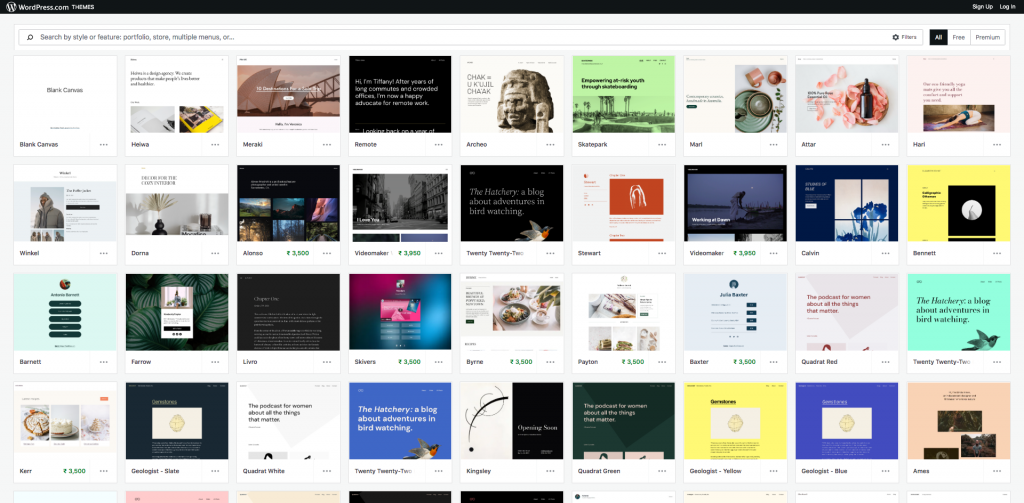 There are so many free and paid WordPress themes available. Free themes have minimal support, but they must pass a rigorous review process. Paid themes usually come with more features and premium support options.
Plugins and Apps: Who has Better Additions?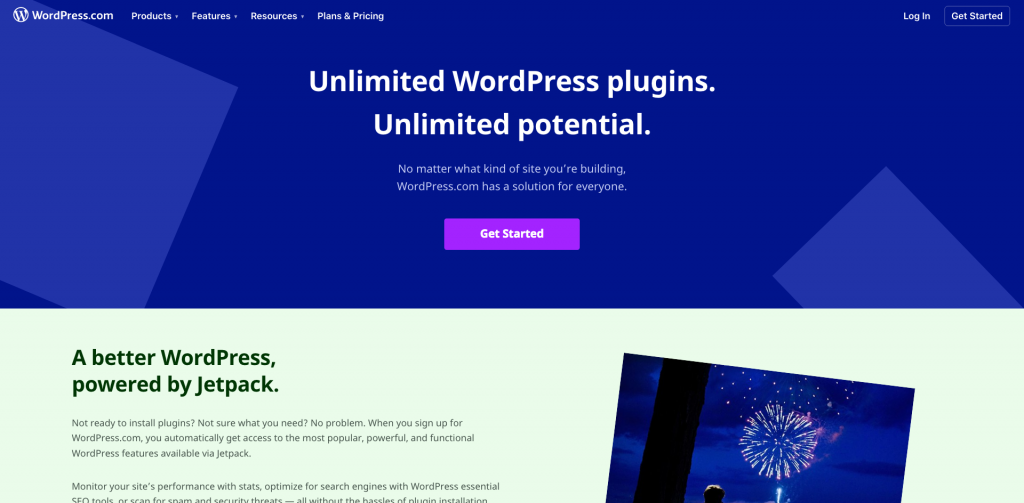 While customizing the theme is a great way to give your website a personal touch, plugins and apps offer additional useful capabilities that help you create uniquely useful websites. Individual software programs that add functionality to your site are referred to as 'add-ons.' WordPress plugins can be downloaded from WordPress.org, while Wix apps can be found in the Wix App Market, a dedicated Wix app store.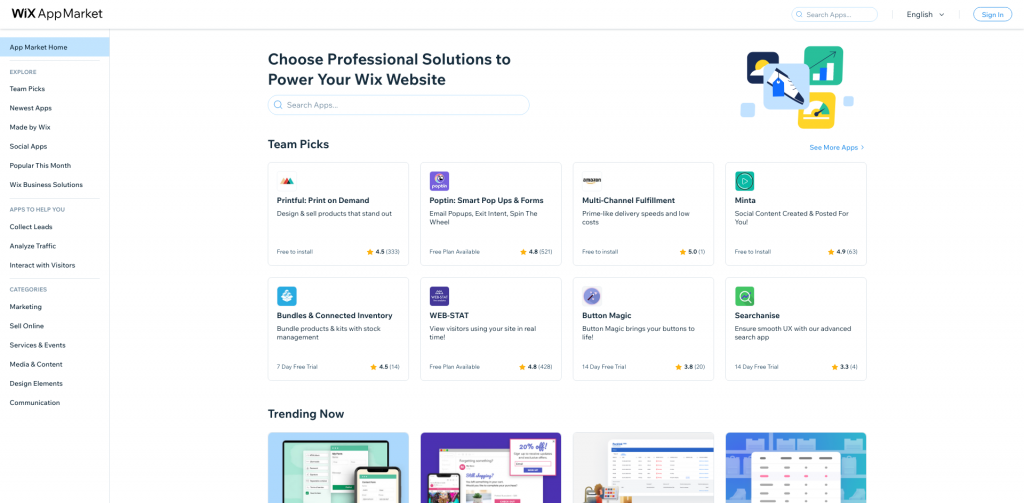 Wix doesn't have a popular SEO plugin like WordPress, but that doesn't mean it doesn't care about SEO. Continue reading to learn more about the SEO differences between Wix and WordPress.Wix has fewer options in general, but many of its apps are created by Wix. This guarantees that they will work with your website.
Blogging: Wix Vs WordPress
A blog is a website that is designed to be updated regularly. While starting a blog from scratch can be difficult, using a website platform like Wix or WordPress makes it much easier. Which of these offers the most effective blogging platform? The answer is contingent on your requirements. Comparing WordPress vs Wix, you'll get the answer you need.
Wix
Wix makes it simple to create a visually appealing blog. Select your template with the 'Wix Editor,' then further customise it with their Blog Manager. Setting up a blog on Wix is as simple as it gets, thanks to their extra blogging module and multiple template options.
WordPress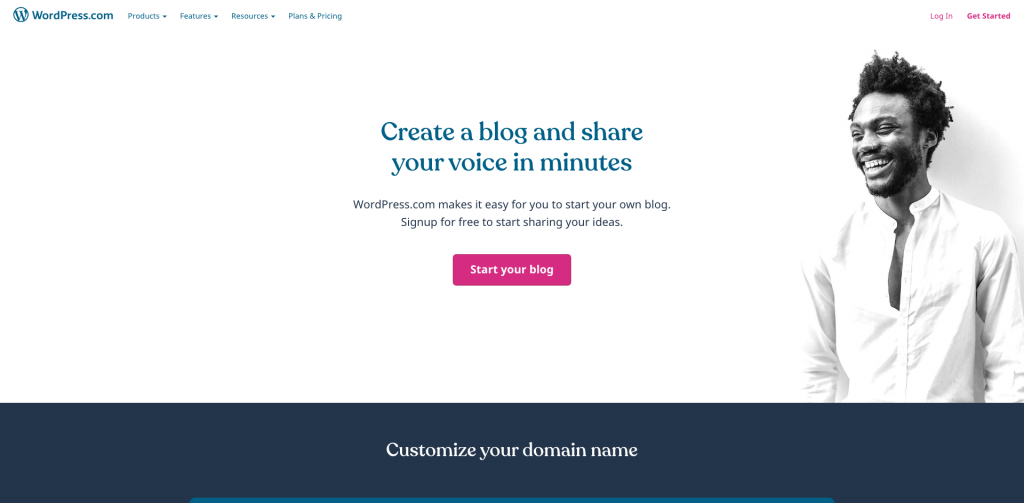 WordPress was created as a content management system, making it a great choice for anyone starting a blog. The main distinction is what else it can accomplish. In addition to templates, WordPress comes with a text editor that lets you add custom HTML and CSS to your blog. Wix is the way to go if you want an out-of-the-box well-designed blogging solution. WordPress offers more if you have basic coding skills and don't mind a little more setup time.
Ecommerce: How Can I Sell Online More Effectively?
Another essential feature that most beginners seek is the ability to sell items online. Let's see how WordPress vs Wix stacks up in the eCommerce department.
Wix
Wix's premium plans include eCommerce. This means that users on the free plan will be unable to run an e-commerce site on Wix unless they upgrade to a paid plan. You can take payment using Wix Stores' native payment system or third-party apps to relate to various payment gateways such as PayPal, Authorize.net, and others.
Wix Payments charges 2.9 percent of the transaction value + 0.30 USD for the US region if you choose to use them. This processing fee grows in importance as you sell more products.
WordPress
WordPress makes it simple to set up your online store with WooCommerce, the world's most popular eCommerce platform.
Other eCommerce plugins for WordPress include those for selling physical and digital goods, services, events, subscriptions, and more.
With MemberPress, WordPress is the best platform for selling digital subscriptions. It enables you to monetize your online community by selling online courses, pay-per-view content, and membership plans.
Security: A better Guard
You must be worried about website security regardless of the size of your website. Sites that are not secure can be hacked or usurped. Your site might be held hostage by malware, your customers' personal information stolen, or your visitors infected with malware.
It can also harm your search engine optimization. Web safety is a top priority for the search engine guru, who slams sites that pose online threats. Comparing WordPress vs Wix, both WordPress and Wix involve security-enhancing features.
Support: Service that Makes a Difference
Wix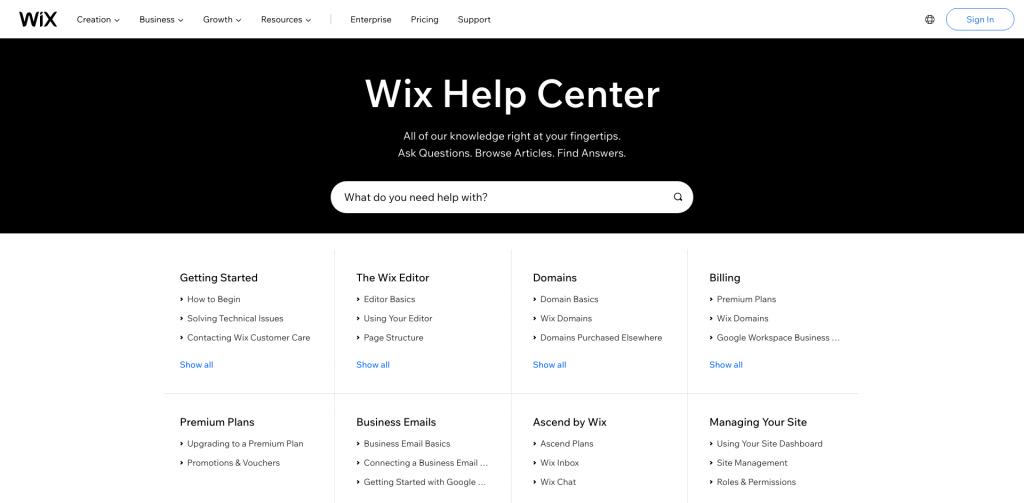 From Monday to Thursday, 5 a.m. to 5 p.m. EST, you can reach Wix's in-house support team by phone or email. At any time, you can demand a callback from the Wix team. Wix also provides a wealth of in-house articles and video tutorials in addition to direct support. All of these features contribute to Wix's impressive 4.3 out of 5 help and support score.
WordPress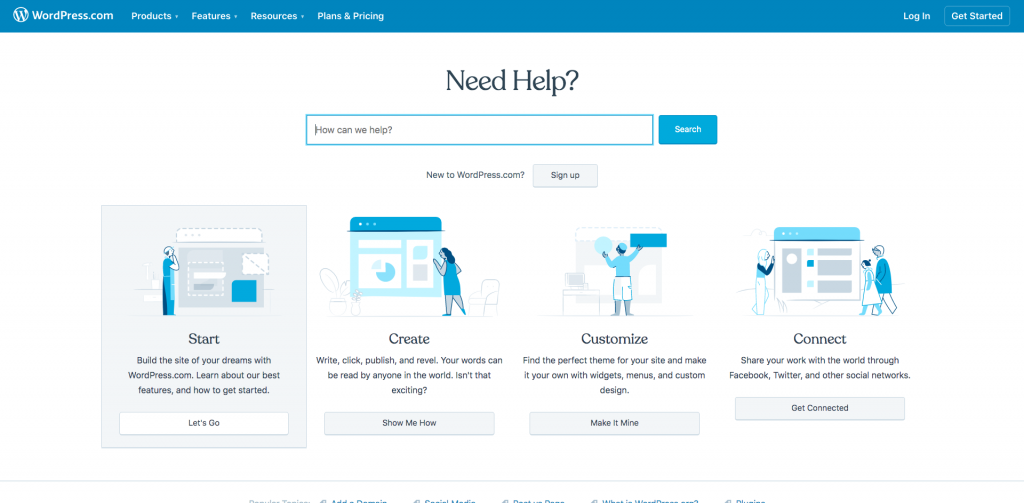 When it comes to supporting, WordPress is a lot less personal, which is why it scored 1.3 out of 5 in our testing. Phone support isn't very useful because it's open source. You'll have to rely on pieces published by other WordPress users instead.
The benefit of this is there are so many WordPress sites out there – 43 percent of the web in 2020, to be exact – that someone will almost certainly have an answer to whatever problem you're having. The disadvantage is that sifting through thousands of low-quality articles to find what you need can be tedious.
Final Judgement: Wix vs WordPress
Comparing WordPress vs Wix as a website building platform for any type of website, WordPress is far better compared to Wix. While Wix provides an easy-to-use website builder, WordPress allows you to accomplish far more in the long run.
Wix offers free plans that include a branded domain and advertisements. Their paid plans start at $4.50 per month with really limited storage and features and enable you to delete the branding and use your domain name. If you want to update to a more feature-rich plan, your costs will rise.
SUBSCRIBE TO OUR NEWSLETTER