What's the need to make a shift to Magento 2 for an eCommerce website?
Many are not aware of the fact that there are around 184,424 + Live Online stores of Magento. There is something more about which many of us are still not aware of. Only a handful of these stores migrated from the Old Magento version to the New version of the Magento! Isn't that sound strange? In case, you are the owner of a Magento eCommerce business website, it's time for you to act and move to a new Magento version before the arrival of June 2020. You need to upgrade to Magento 2 Platform from Magento 1 eCommerce store.
What are Magento and the use of Magento?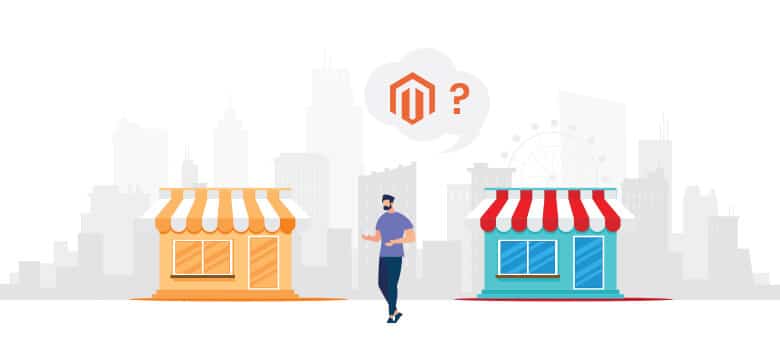 Magento is one of the eCommerce platforms which is designed using open source technology. It was launched to provide online merchants with the advantage of a flexible shopping cart system. It targets to offer strong control over the appearance, content, and functionality of the online store. Magento delivers powerful marketing, catalog-management, and search engine optimization tools. This software was developed using the Zend Framework and the initial release happened on 31 March 2008. In short, Magento empowers retailers and thousands of brands by offering the best eCommerce platforms as well as flexible cloud solutions to support fast growth and renovation.
Magento 2 is the updated or improved version of this leading eCommerce enterprise-class platform. More than 200,000 online retailers are taking advantage of it. As per the market study, nearly 1 out of every 4 businesses are making use of the Magento software. Now it's possible to make PSD to Magento theme conversion& customization to launch a responsive Magento eCommerce website. For making Magento conversion, the PSD files need to be prepared with the application of image editing software of Adobe Photoshop or similar other software. Convert PSD to Magento and enjoy the benefits of this platform for your eCommerce site.
Why does your business need to migrate into Magento 2?
Advance SEO support
Exclusive database
Better admin interface
Enhanced website security
Better customer experience
Best integration facility
There are quite good number of reasons available which will encourage as why eCommerce sites need to migrate into Magento 2.
Advance SEO support: Magento 2 Advanced SEO Suite extension offers the ultimate opportunity to configure the stores' rich snippets. It can be friendly for the online store if there is a need to insert any meta keywords or meta descriptions for the product displayed in the store. It acts perfectly well to improve the store's SEO. It prevents duplicate content problems besides offering structured data, SEO Report, SEO checklist, cross-links, Hreflang tag, and many more.
Exclusive database: Using Magento 2 platform gives the privilege to use by more than one admin user. All admins will have the option to create as well as edit e-commerce product information with no data conflicts. When compared to Magento 1, Magento 2 boosts the speed of server response time for every website activity. It enhances the flexibility of the database besides improving the efficiency of backend operations. Magento 2 offers a flexible mechanism to manage database connections.
Better admin interface: Do you know it's a dream of non-technical users! The user interface of Magento 1 was mostly touted as very confusing for the business users. but for Magento 2 the view is quite different. It offers a clean yet user-friendly experience for users. Here even the maximum users with the non-technical background will find tools easily and can add up listings of the new product with absolute ease.
Enhanced website security: Magento 2 has given serious consideration and focus strictly on security, and ensures, to make more secure handling of information. With a strict focus on securing user details, it also focuses to offer a secured process to checkout. The Magentonew version is designed to offer every critical requirement for the advanced development of eCommerce website.
Better customer experience: Magento 2 is available with the feature of the integrated instant purchase. Such a feature makes the process of checkout simple but short. An instant button for purchase is available which redirects the customer to land at the confirmation page. Here the customers can place their order and there is no need for registration to be done before the order is placed.
Best integration facility: Many are not aware of the fact that Magento 2 is offering the ideal integration facility. It smoothens the path so that many extensions/Plugins can get integrated with the online store for better functionality. Extensions of Magento 2 includes the payment gateways integration like PayPal, Cybersource, Braintree, and WorldPay with improved payment security.
Compare Magento 1 with Magento 2: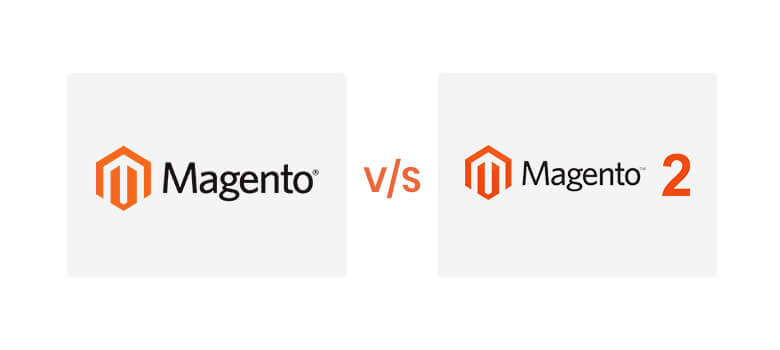 Being an advanced version of Magneto 1, Magneto 2 will be with improved features that are common to guess.
Architectural difference: The performance of the store in Magento 1 is one of the commonly reported issues which is carefully taken care by Magneto 2 with advanced technologies like Apache, Nginx 1.7, Symfony and greater yet even Composer.
Performance and speed: Magento 2 version is offering a better load speed when compared with Magento 1 and that is because of full-page caching.
Third-Party Extension: Magento 2 is introduced with change allowing third-party plugins to be overlapped with the core code, in place of overwriting it. It was difficult for Magneto 1 to accommodate successfully.
Improved SEO: Magento 1 lacked the required functionality for effective SEO strategies. While Magento 2 is available with technologies like SHA-256 for better SEO.
Price: It's the only area where Magneto 1 remains ahead of Magneto
Final Words:
The above discussion justifies as to why eCommerce businesses must migrate their website in Magento 2. It's the advanced as well as an efficient platform to run the eCommerce business in today's time. Understanding its specifics will surely take time, but we need to acknowledge the benefits of Magento 2 to enjoy in the long-term.
SUBSCRIBE TO OUR NEWSLETTER